Wedding photography is not only a way to save happy memories and subliminal moments of love, but also an opportunity for couples to unleash their creativity and soul to get short photos. both beautiful, and especially makes viewers admire.
With the desire to bring couples a set of "beautiful – unique – strange" photos, Nicole Bridal expanded its wedding photography service with prestige, quality, and reasonable price. Join us to find out the beautiful wedding photography packages that many couples have chosen through the article below.
Why are our photography packages preferred by young couples?
As a popular brand of wedding store in Hochiminh city. Nicole Bridal Studio is a name that many couples choose for their vivid and emotional wedding photo set.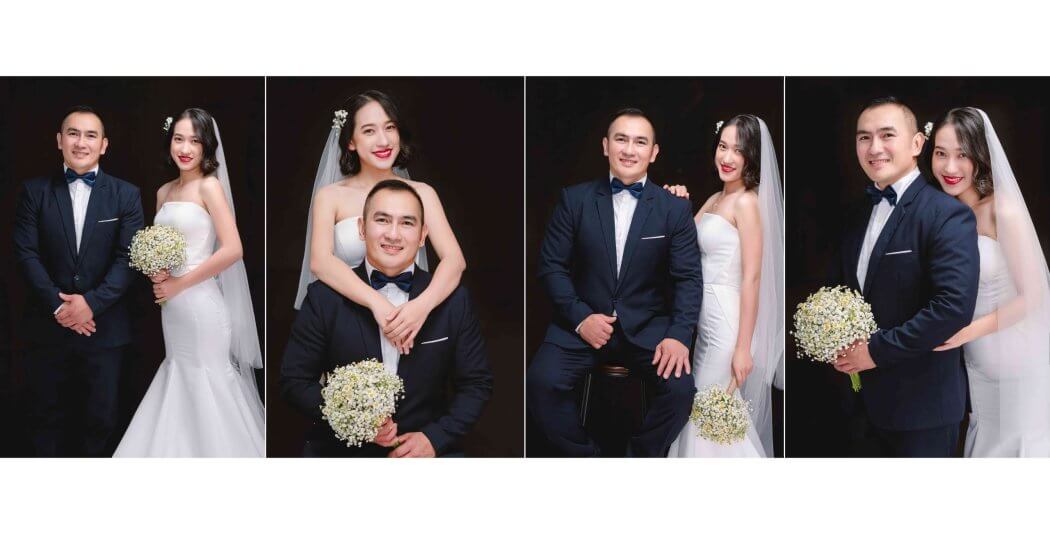 So what is the reason why Nicole Bridal wedding photography service is so "popular"?
Multi-choices for Wedding Photography
There are many tiny things to prepare before the wedding day and wedding photography is one of the most important. However, if couples have to plan by themselves from choosing the location, hiring a photographer, costumes, makeup, conceptual ideas, … it will take a lot of time, effort, and cost. results may not sure as expected. Therefore, couples carefully consider choosing a professional wedding photography studio to receive a favorite wedding photography package that provides almost things for a shooting date.
From the desire to help couples save effort, time, and money for beautiful wedding photography, Nicole Bridal has brought a variety of service packages in terms of locations and styles for you to freely choose. depending on your needs. During the years of accompanying couples, Nicole Bridal has become one of the top wedding photography destinations in Saigon today.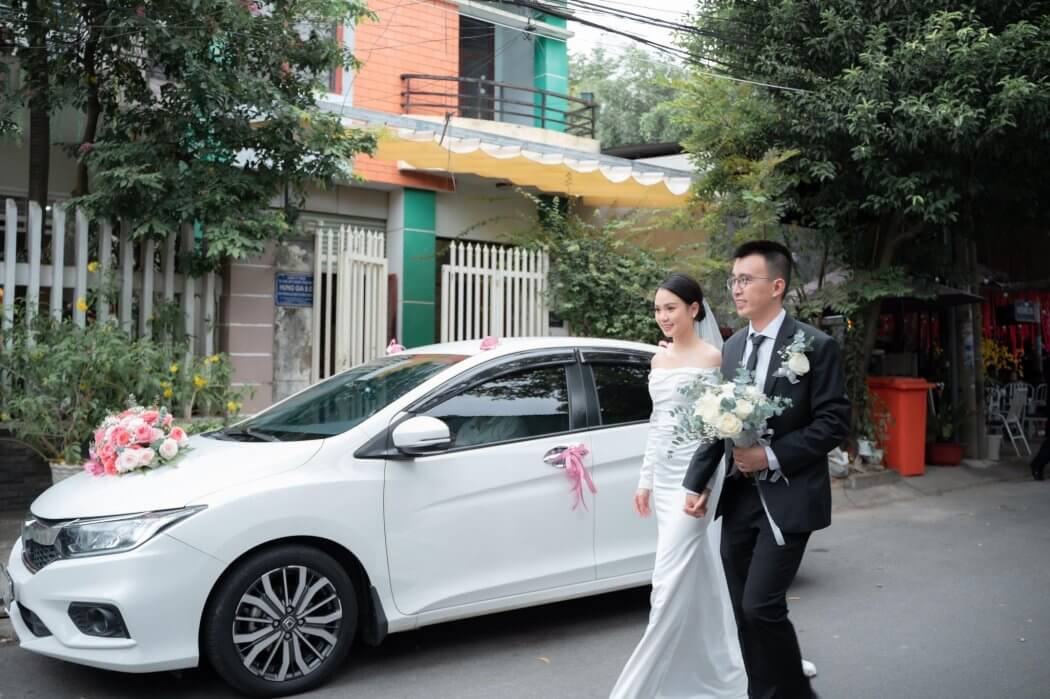 – Wedding photography package at Studio: For busy couples, who do not want to travel far and save time. With this shooting package, you will experience many different shooting concepts.
– Outdoor shooting packages in Saigon such as Ho Chi Minh City Museum, City Post Office, Bach Dang Wharf …
– Suburban photography packages such as Ho Coc, Phan Thiet, Da Lat … Natural scenery with clouds and sea at these places will add natural color to your wedding photos.
When using these wedding photography packages, we will prepare "head to toe", from the location, concept, makeup, costumes, accessories… according to your wishes. You just need to bring your mind ready with your love.
Enthusiastic Consulting
One pride of Nicole Bridal is a team of professional and dedicated consultants. They are the ones who will listen, share and support quickly and enthusiastically the thoughts and aspirations of the bride and groom.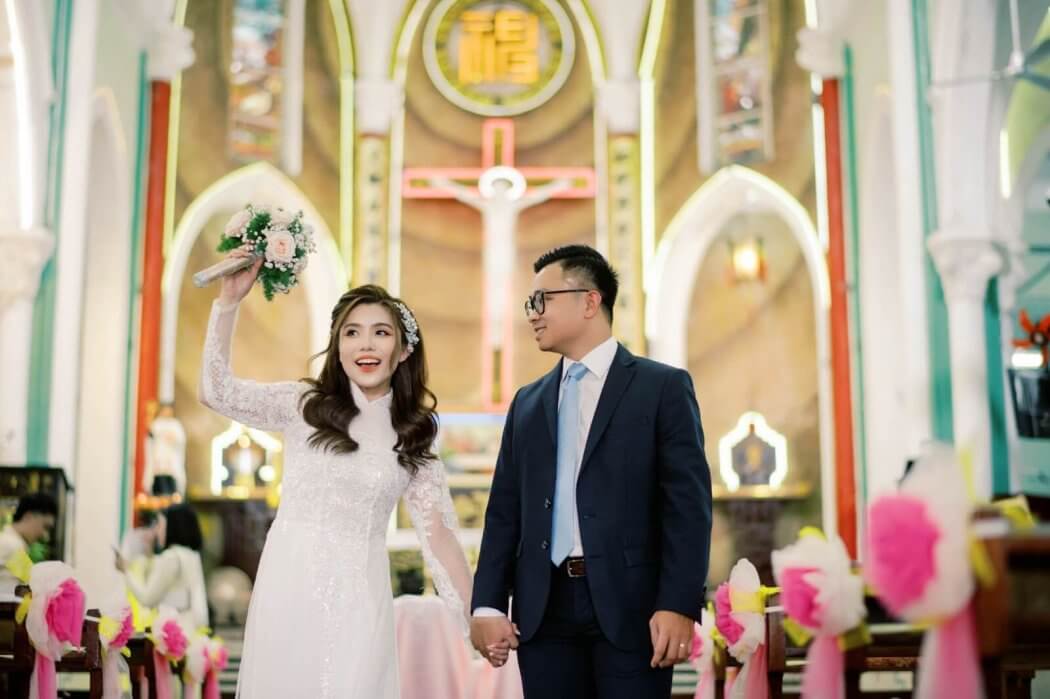 Team of creative photographers
Nicole Bridal photographers are all "masters" in the photography industry. Each photoshoot shows the harmony of color and light. The beautiful water with high sharpness helps to portray the image of the bride and groom clearly with the most realistic and radiant expressions of happiness. In addition to our excellent shooting skills, our photographers are also extremely flexible in suggesting and posing to deliver the most impressive and classy photos.
Professional makeup artist
One of our strengths is makeup. We always catch the trendiest makeup trends. Not to mention, the top-notch makeup technique combined with high-quality cosmetic products, Nicole is confident to bring the bride an outstanding look..
Wedding dress diversity
Nicole Bridal confidently brings to the bride and groom a variety of high-end wedding outfits and accessories . In particular, we also have custom wedding dress tailoring services to realize the dream of wearing a beautifyl dress.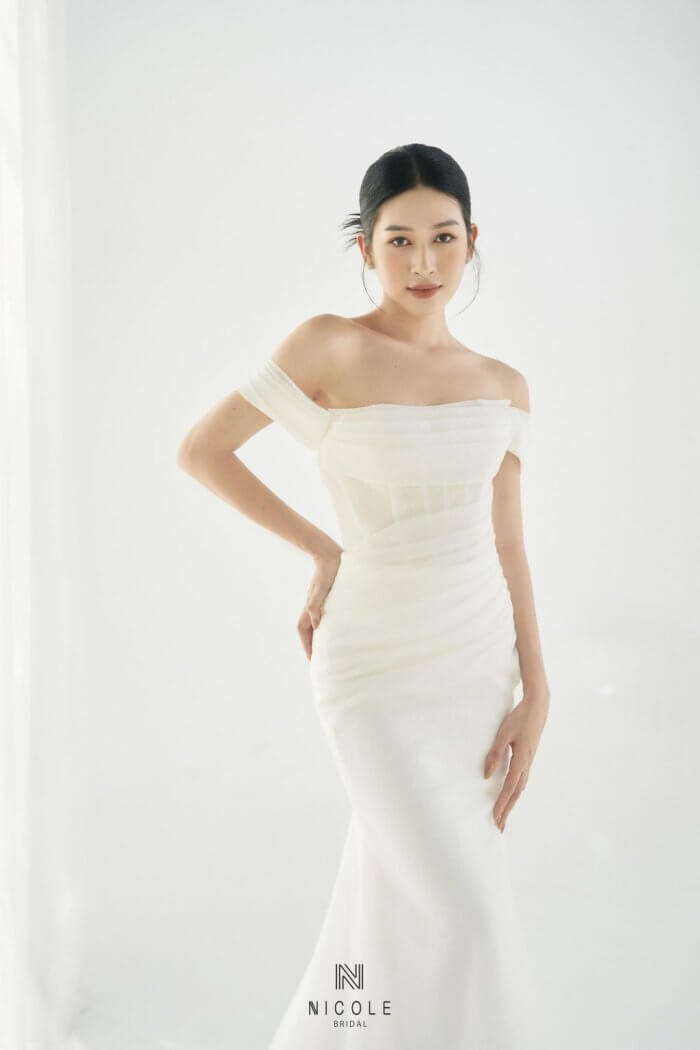 Excellent photo quality
Regarding wedding photo materials and photo colors, Nicole Bridal is confident to bring you deep and beautiful shots. A skilled photo team not only "transforms" the best photos, but also makes familiar scenes perfect.
In addition, your wedding photo will be printed on the best materials, when only water-resistant, durable and also 30-40% sharper.
Wedding photography process at Nicole Bridal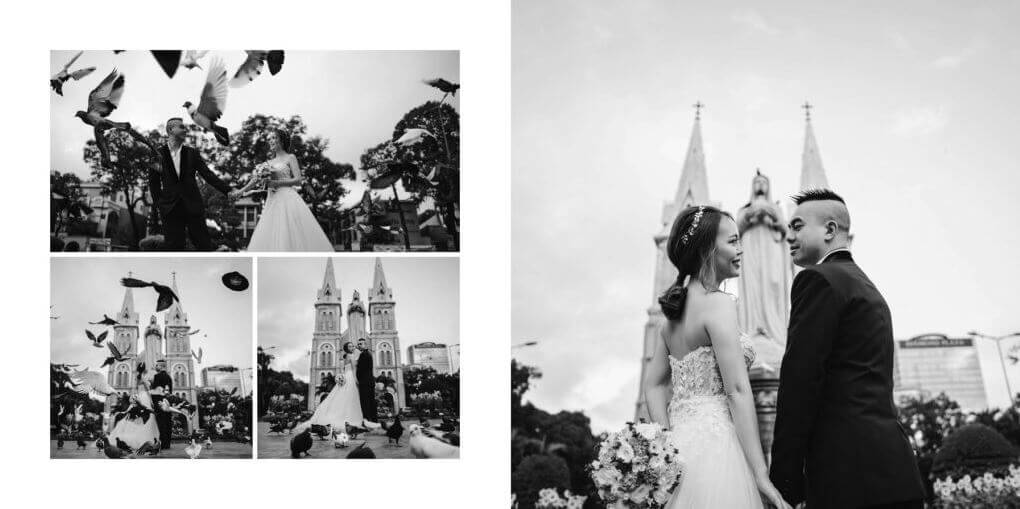 In order for smoothly wedding shooting as well as creating a wedding photo album as the customer wants, Nicole Bridal always has a professional working process:
Specific advice
Instead of choosing the location yourself, setting up a beautiful wedding photography concept, renting wedding gowns as well as renting a wedding suit for outdoor photography, leave this "concern" to Nicole Bridal. We will send you a variety of available photos and recommendations, as well as advise on the implementation plan after listening to your wishes and ideas about the wedding photo album.
In the end, both sides will close together the venue, the wedding photography style, the makeup style, the outfit, and the color gamut to prepare a specific plan.
Quotation
To help couples choose the best choice for their finances, Nicole Bridal will offer you a variety of wedding photography services packages at different prices. In particular, you can tailor some of the requirements in the package of your choice, and we will arrange everything to meet that request.
Shooting time arrangement
If you choose a package of beautiful outdoor wedding photography services, outdoor wedding photography, Nicole Bridal will recommend the most suitable time frame for the bride and groom to have an impressive set of photos at the place where you have. choose. You should arrange during that time so that you do not miss the best time.
If you are shooting at the studio or set, please let Nicole Bridal know your free time so that we can arrange the best.
Prepare shooting outfits well
Based on the concept and beautiful wedding photography service packages that couples have chosen, Nicole Bridal will prepare the right outfit and make some adjustments to make you feel the most comfortable and radiant in the frames. Please rest assured that the products that we bring to you are carefully crafted with every needle line, and at the same time, support the adjustment to fit the bride and groom's measurements.
Makeup, skincare and nail work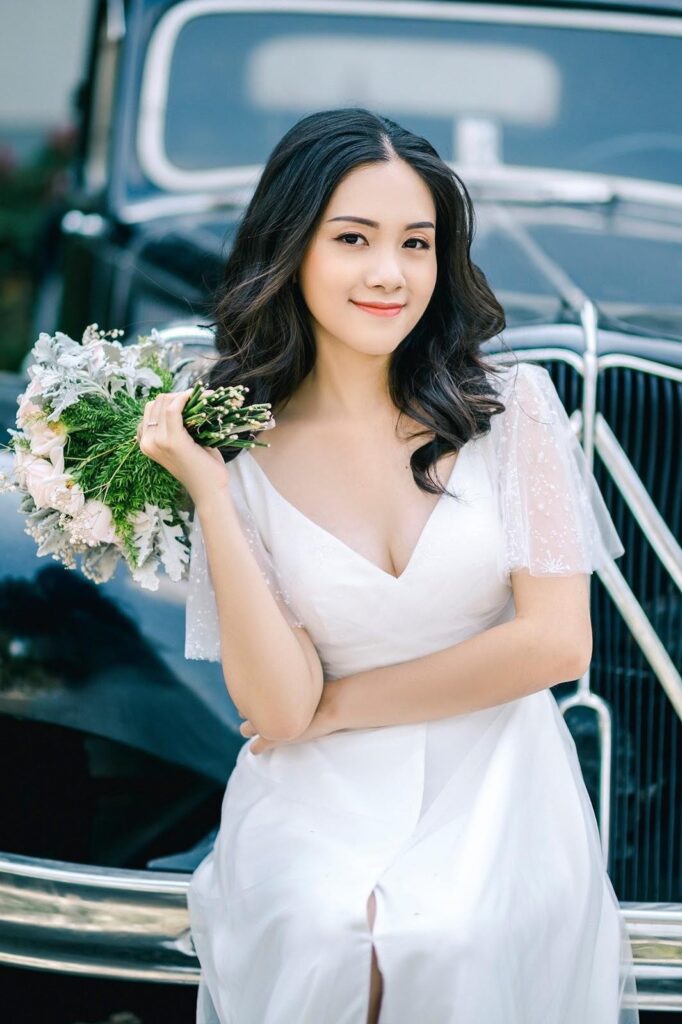 Besides, depending on the style of wedding photography that you choose to be Korean, Street style, Classic… we will also advise on makeup style and nail making well-suited.
Wedding costume services package at Nicole Bridal
To serve clients in the most thoughtful way as well as to meet the diverse needs of couples, Nicole Bridal offers wedding costume service packages for the beautiful photos in the prewedding date.
With many years of experience in the bridal designer with continuous efforts, innovation, and creativity, Nicole Bridal is the first choice for couples who are looking for their wedding costumes in their prewedding shooting. You can book a consultation appointment and try dresses here.
For more information, please contact Ho Chi Minh City Branch:
Hochiminh Headquarter:

Address: 51 Ho Van Hue, Phu Nhuan District, HCMC
Hotline: 0902.640.490

Hanoi Branch

Address: Fl2, 1 Trung Phụng, Đống Đa, Hà Nội, Hanoi, Vietnam
Hotline: 0984.615.350