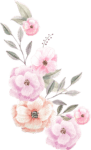 Designer Nicole Ngo started her design career in early 2012 with the construction of "The House of Wedding Dress" – to bring exquisite wedding dress designs and full wedding services.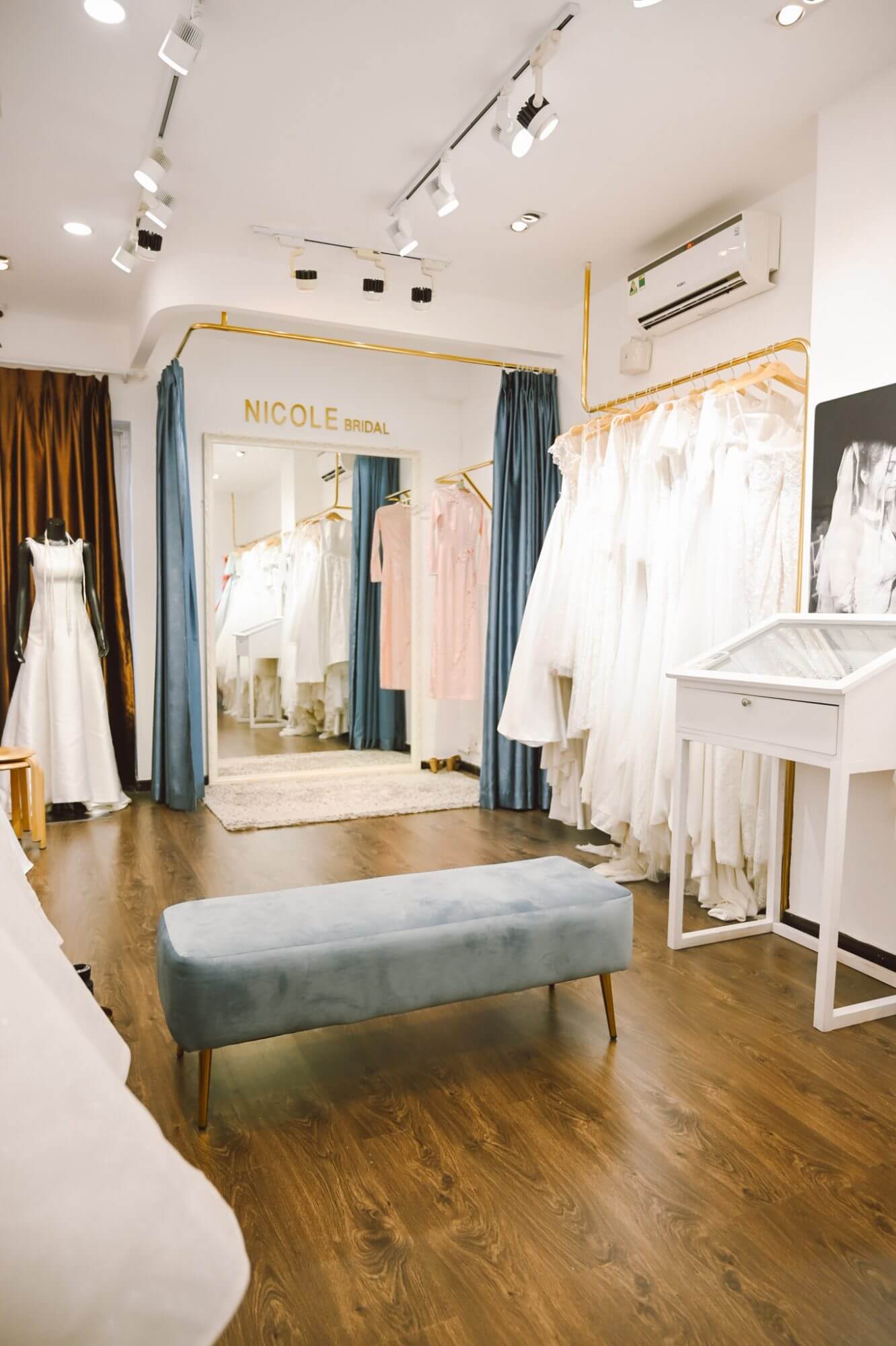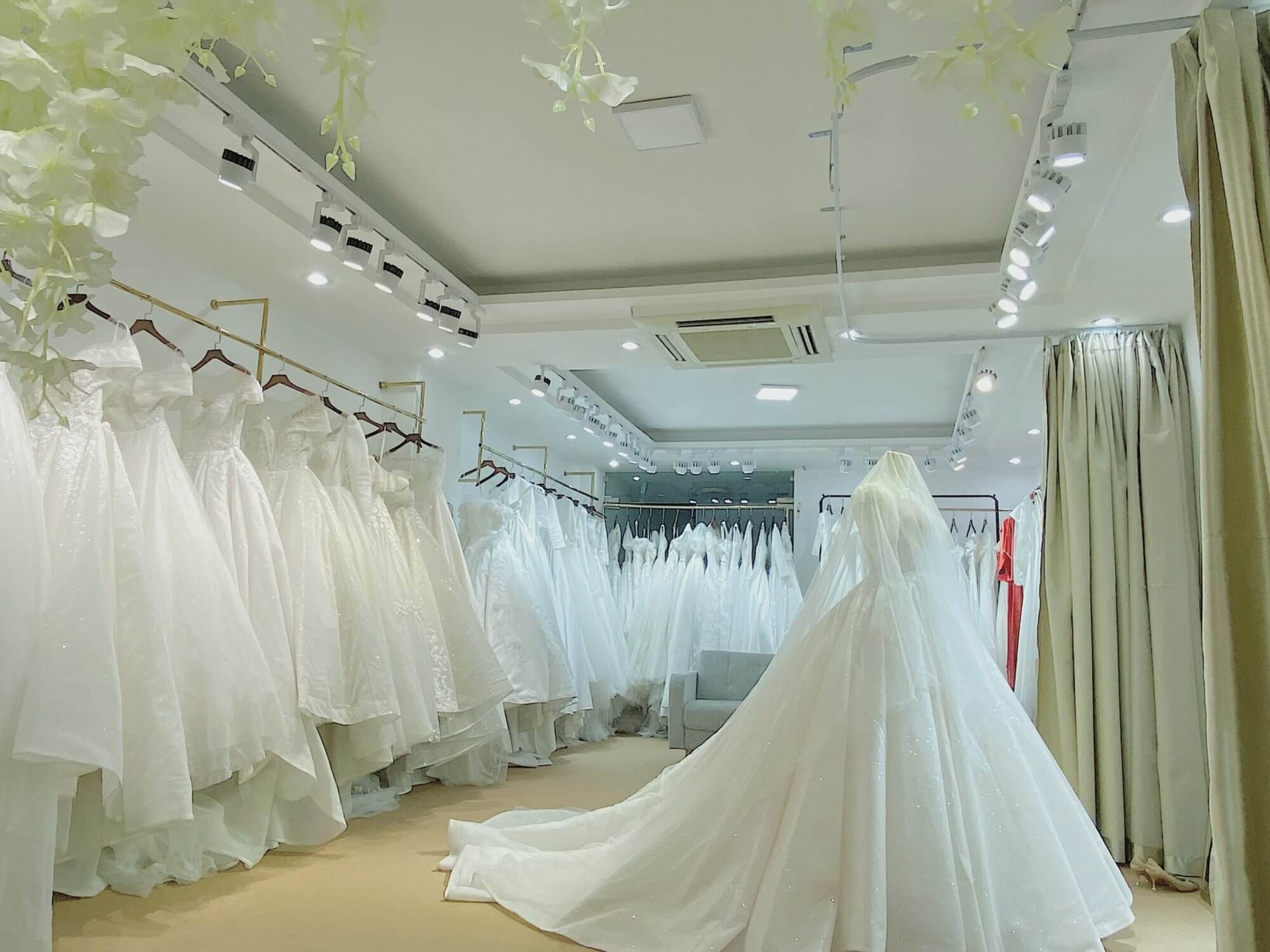 From the beginning, Nicole's designs differentiate themselves from collections that combine classic and minimalist styles, making a clear mark on the brand. Each Nicole's design focuses on material selection, form standards and sophisticated handcrafted finishing. The quality is controlled by the designer at the "Wedding Dress House", so that each wedding dress becomes the most perfect, most suitable for each client's most important day. Up to now, Nicole Bridal has provided many wedding dress designs for brides from around the world and wedding shops in Singapore and Australia.
In early 2019, the second bridal showroom officially operated at 60 Kham Thien, Dong Da District, Hanoi, marking the Nicole Bridal milestone to serve brides in Hanoi and the North of Vietnam. In 2021, it have been relocated to a new and wider space at 23 Ngo Hue, Hai Ba Trung.
Message for the Wedding Day: "Even if you are not perfect, you will still find the perfect wedding dress for your wedding day "
The moment you enter the ceremony, walking next to the person you love forever is the most beautiful memory in a person's life. Nicole Bridal understands the dreams of every girl before the wedding: wearing the most beautiful wedding dress, becoming the most perfect and special bride.
The wedding ceremony of the two of you witnessed the most sacred moment of a person's life. A wedding dress that expresses a comfortable, personal style that overcomes the prejudices that will definitely make you shine in the most special way.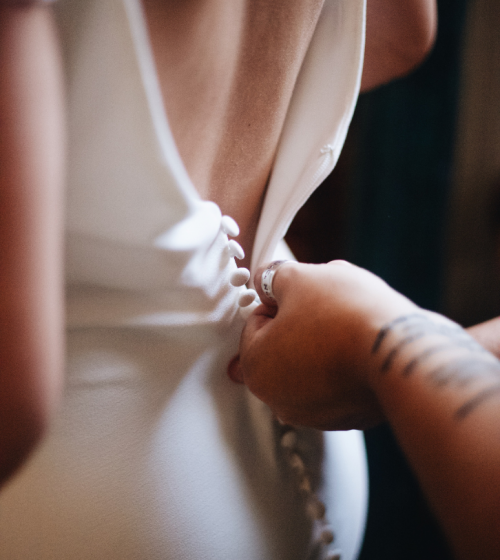 Luxury, elegance and Delication (LED) are the main inspiration in bridal designs at Nicole Bridal. Minimal wedding dresses become the trend of choosing wedding dresses for couples by:
Attract all eyes to the two main characters bride and groom.
Continuing the emotional flow of the wedding ceremony.
Focus on every precious moment of the wedding.
Constantly striving to learn and cultivate, Nicole Ngo always wishes to be a green wind in the wedding dress industry Vietnam. And of course this imprint comes not only from the fashion style but also from the thoughtfulness, meticulousness and dedication of the whole Nicole Bridal team to each product as well as each customer throughout the years.
Faithfully,
Moving Unstoppable
Nicole Bridal will bring the best wedding outfits: creativity in every design, sophistication in every detail; careful in each stage.
We understand the careful preparation in every step for the day, only hoping the bride will become the happiest and most special girl in the world. The designer directly chooses the material, combines the material, cuts and assembles, adjusts and finishes the finished product at the most suitable cost for the brides.
Nicole Bridal - Bridal dresses come from our heart, bringing a stylish and liberal lifestyle into each wedding outfit!
51 Ho Van Hue, Ward 9, Phu Nhuan Dist, HCMC
9:00 AM – 21:00 PM
Monday – Sunday
Phone: 0902 640 490
Email: nicole.weddingbridal@gmail.com
Floor 2, 137 Yen Lang, Đong Da Dist, HaNoi
09:00 AM – 21:00 PM
Monday – Sunday