Nicole Bridal brings you "THE PERFECT WEDDING DRESS-MADE SERVICE" based on the understanding of material and years of tailor-made technical experience which will bring the luxurious, fit and personal design of each bride.
On of the most worried thing for every bride is how to become beautifully and confidently in her way. Moreover, you are also anxious to find the right wedding dress for the date. At Nicole Bridal, we will assist you in shaping and harmonizing the wedding dress ideas and preferences for you:
Support wedding dress design ideas for individuals
Drawing sketches
Actively selecting materials and wedding dress effects
May measure quickly from 3 to 6 weeks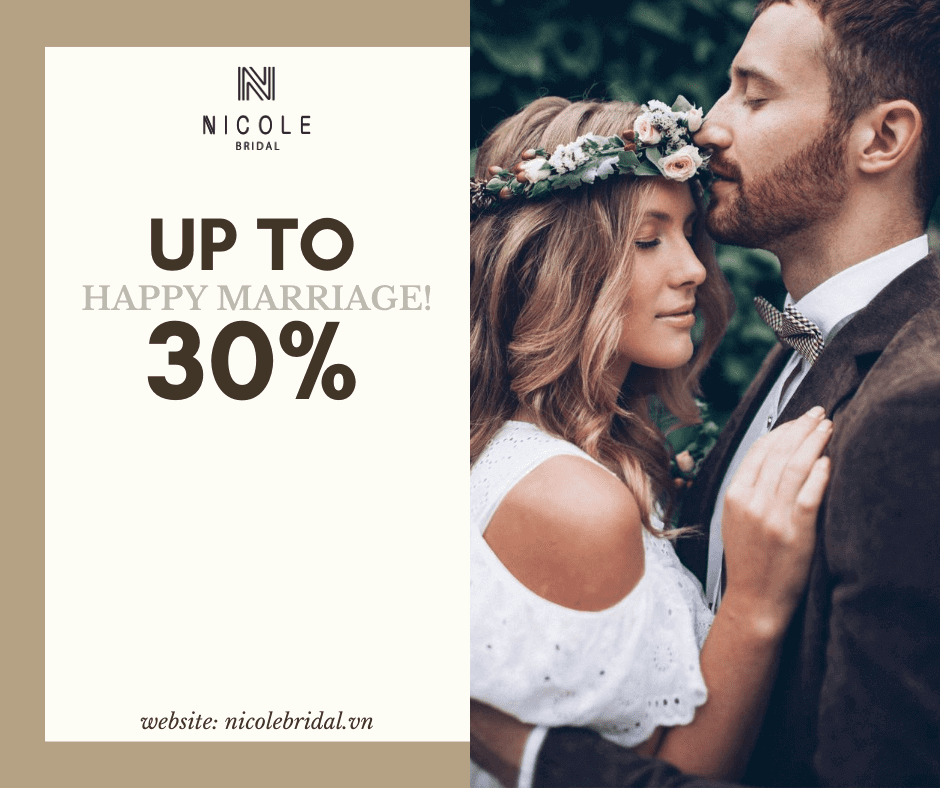 LATEST PROMOTION UPTO 20% FOR TAILORING
In addition, Nicole Bridal also assist brides and grooms in certain cases within 2 weeks with a small extra service charge.
– Cost of wedding dresses varies from 8 to 25 million depending on the sample.
– A simple veil and a suitcase enclosed with your custom dress.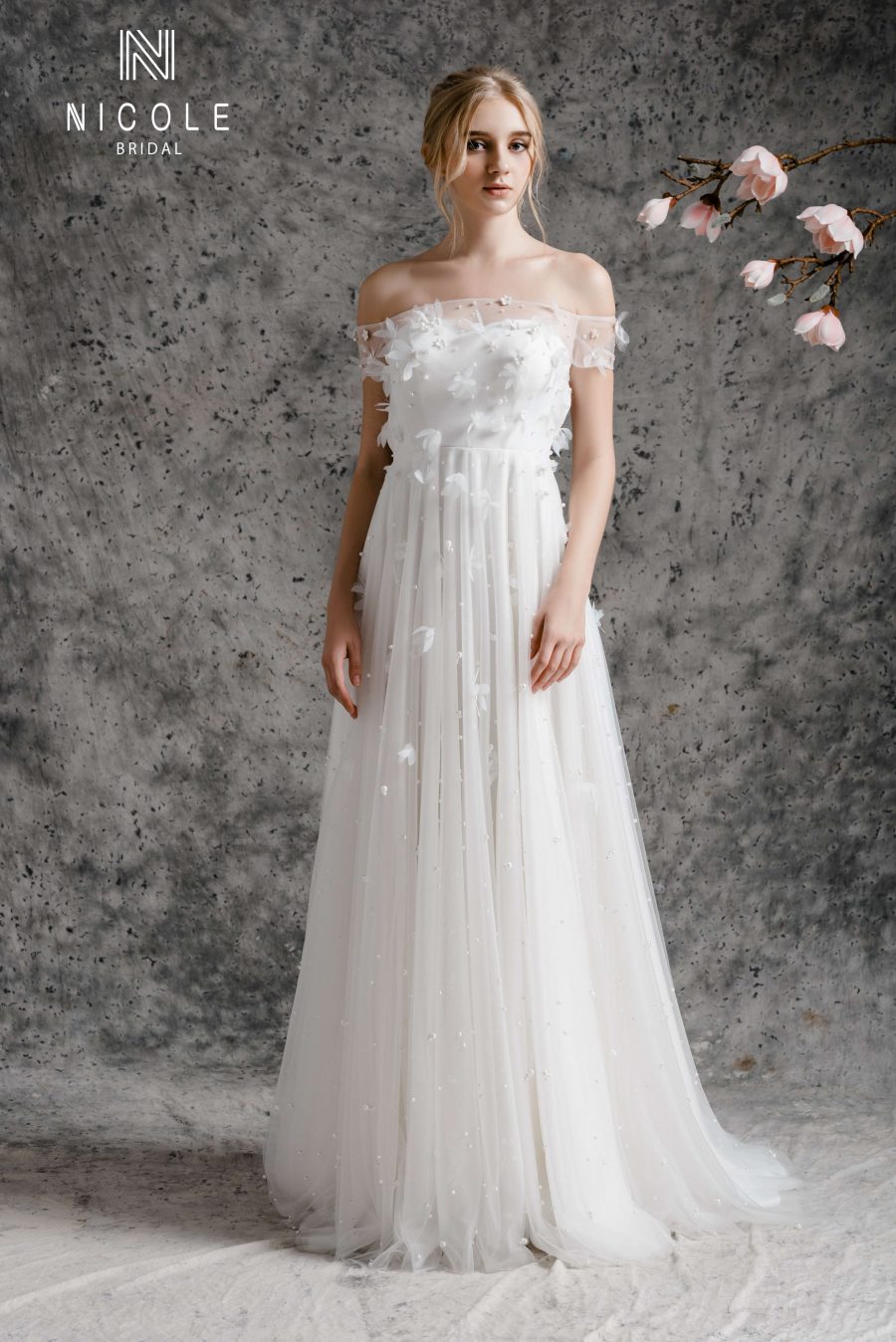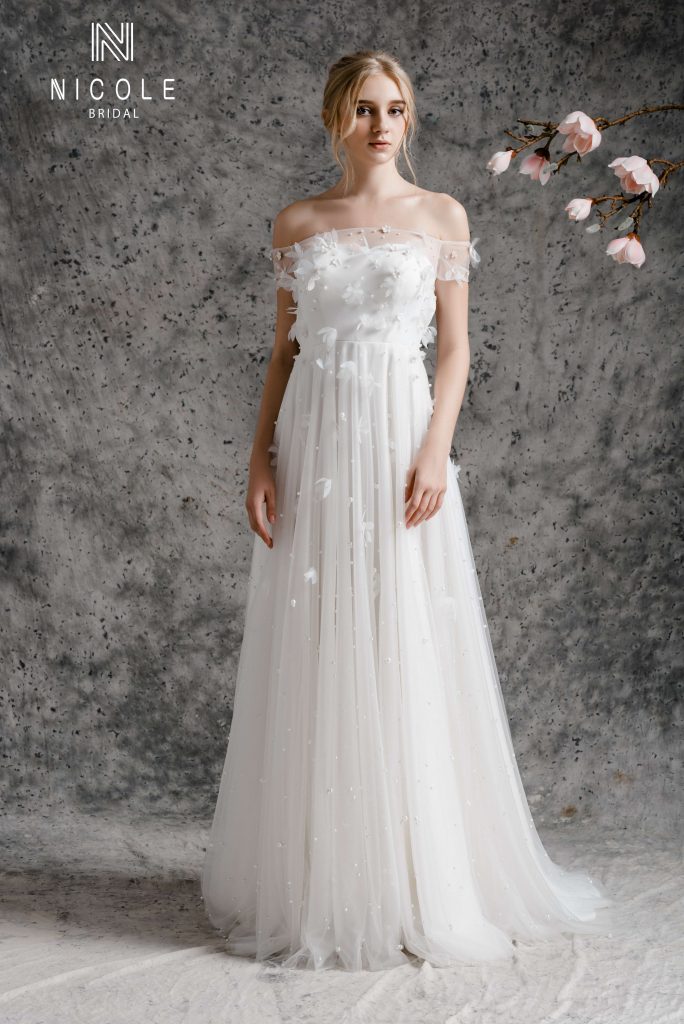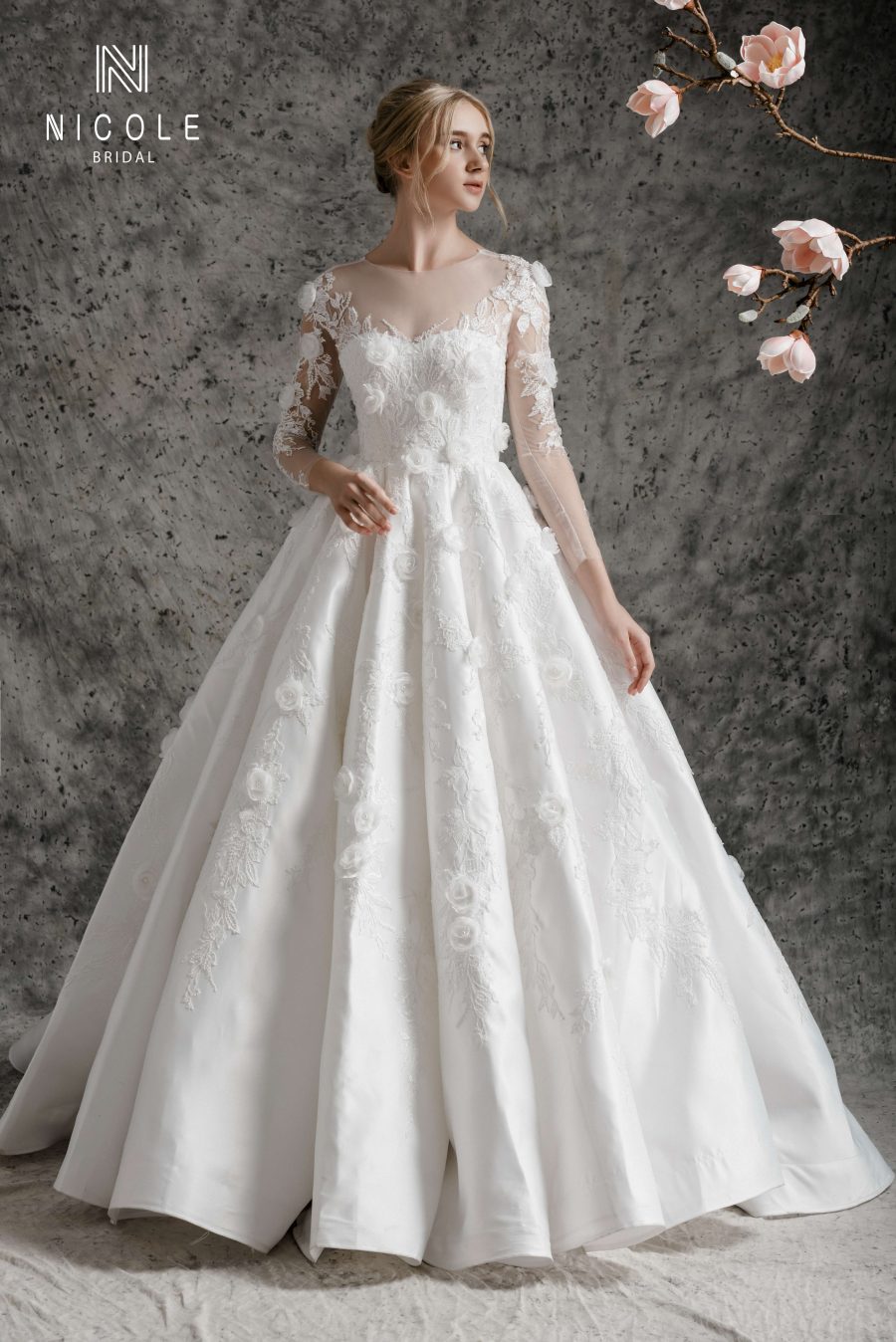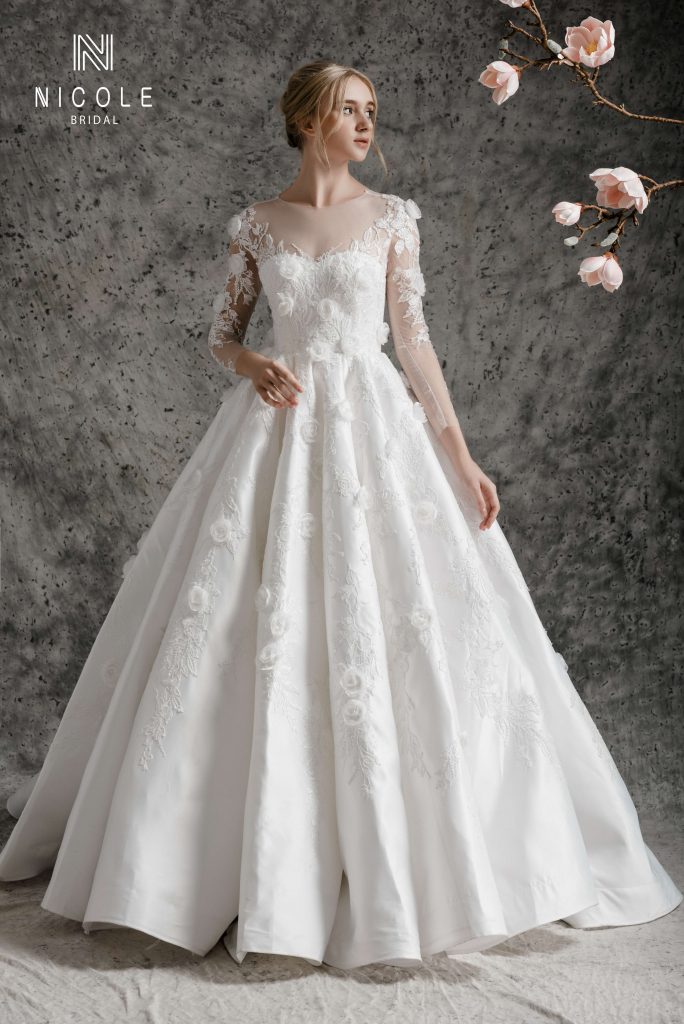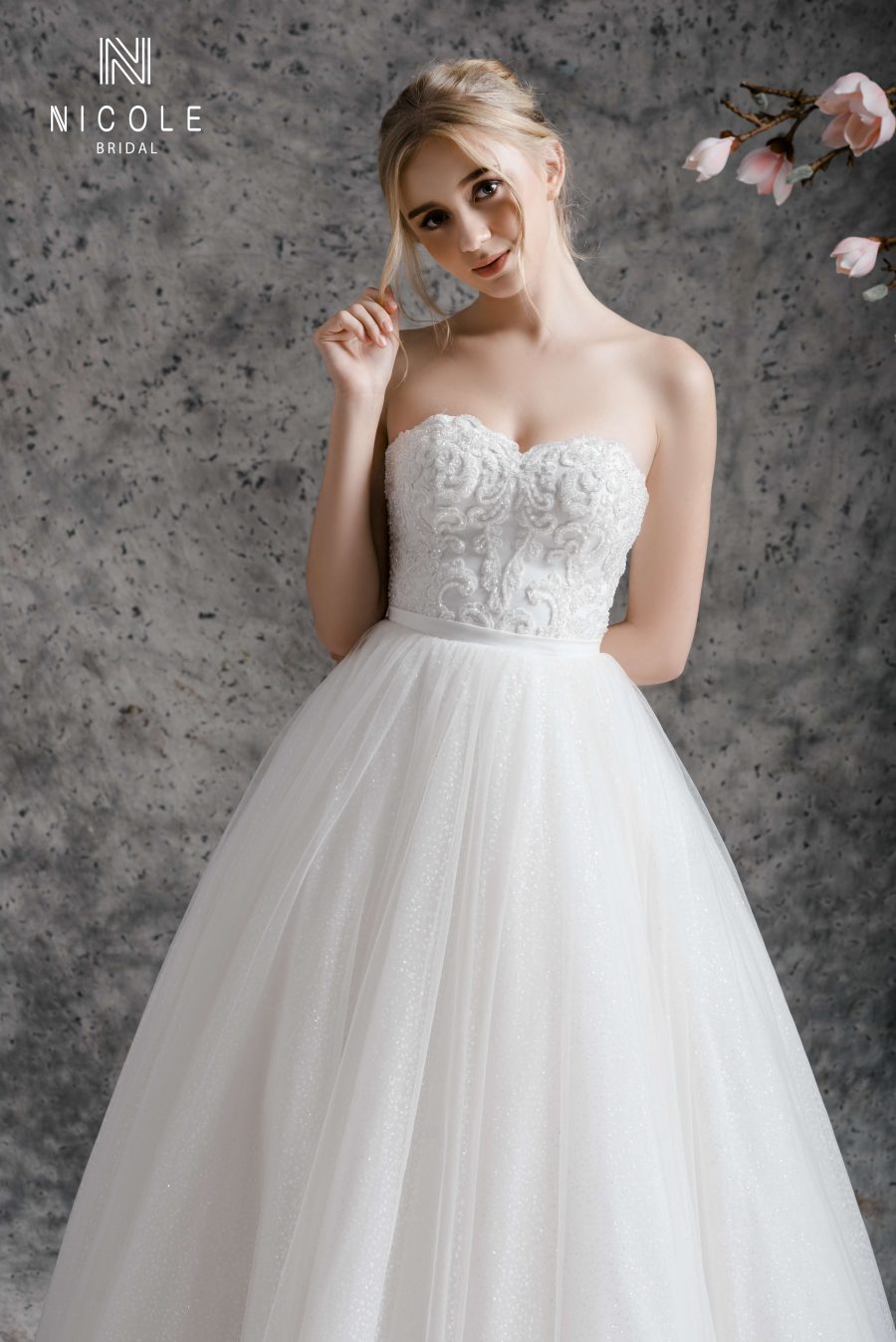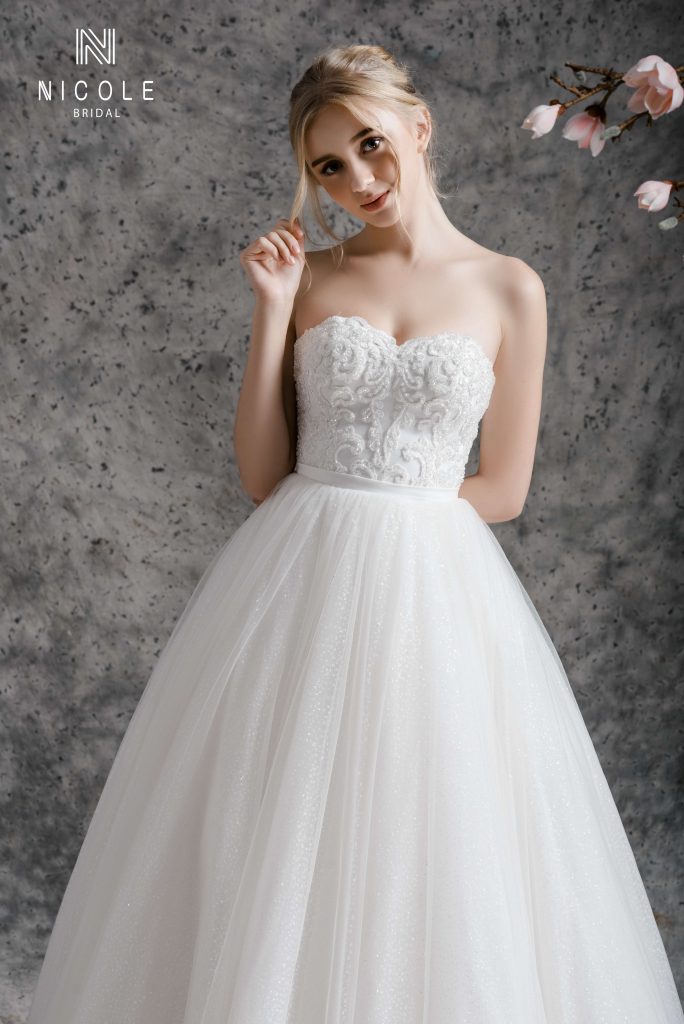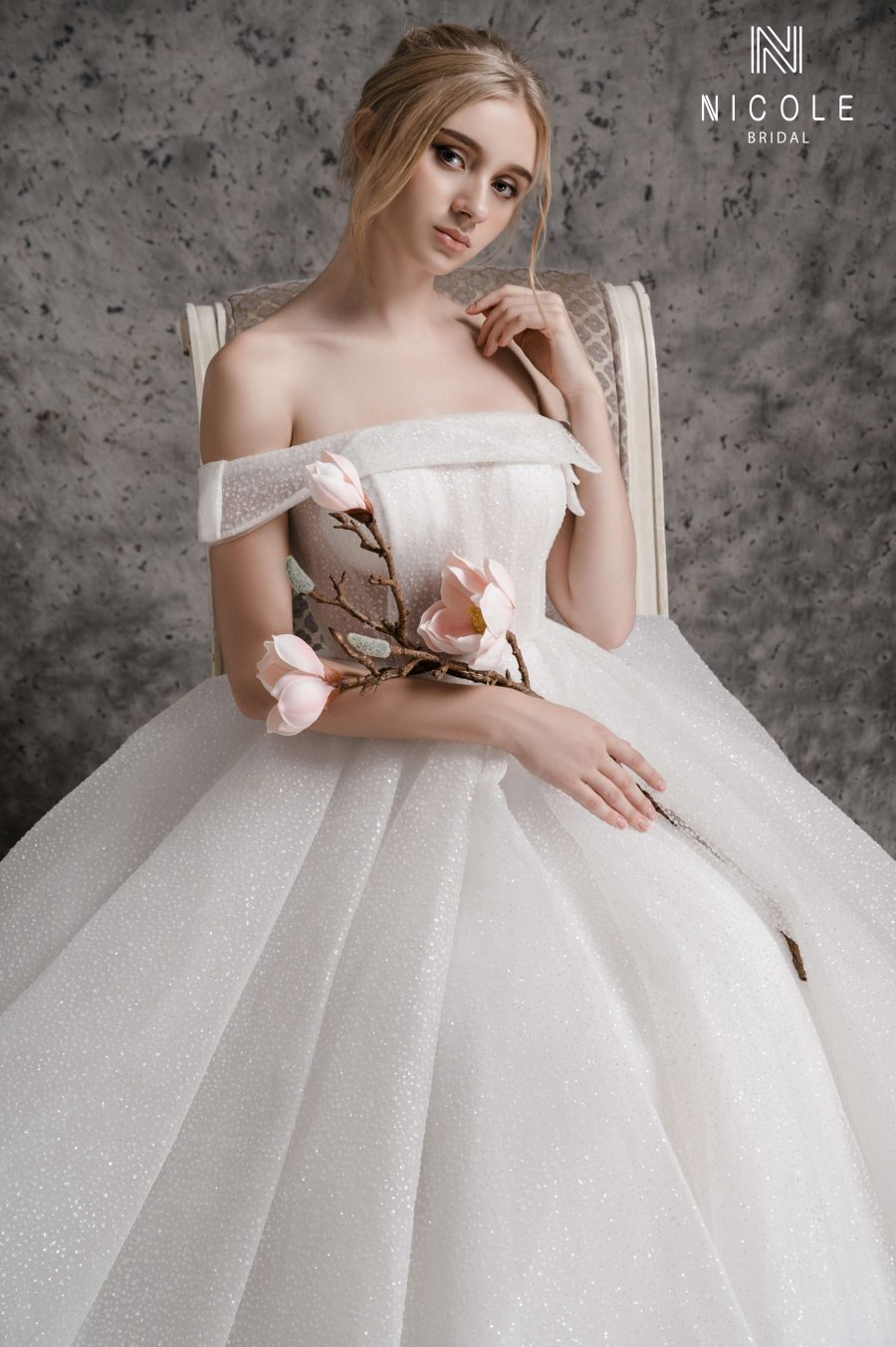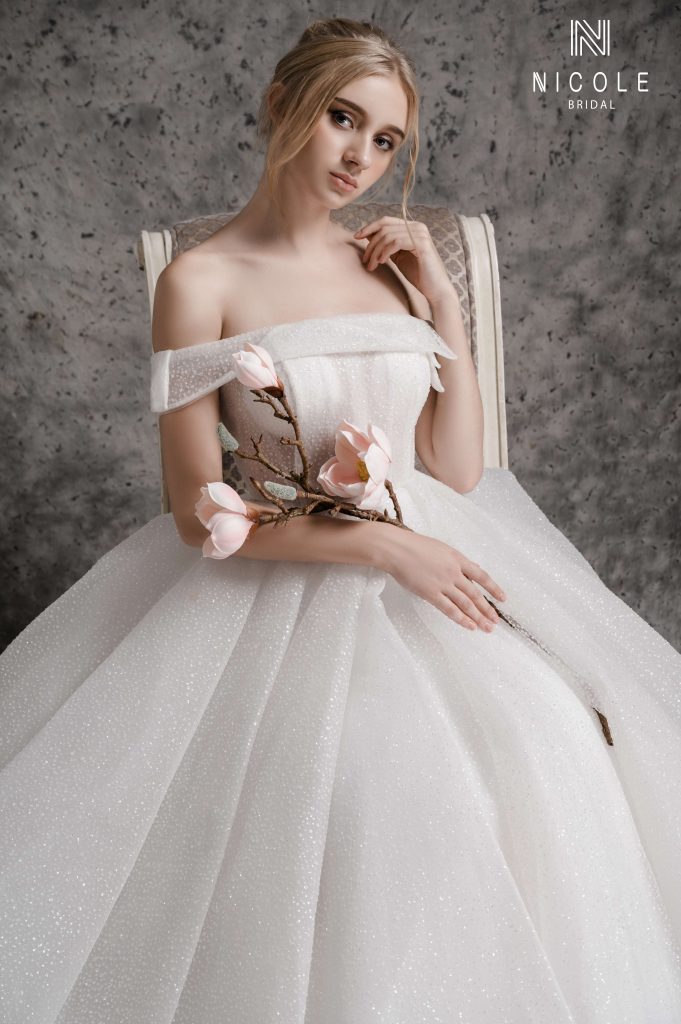 For your reference "Top 20 favorite wedding dresses" voted bY Nicole's Brides in 2019:



Nicole Bridal focuses on material handling based on high sewing techniques to create beautiful and perfect wedding dresses. Besides, Nicole Bridal always wish to exchange ideas and advice for the most suitable wedding dresses. Minimal designs with subtle seams on imported materials and along with the sophistication of tailors from the first cut to the final steps create the fine wedding custom dress. That sophistication brings a clean, pure look for the audience and a perfect feeling for the bride.
Moreover, you'd better spend a little time to understand your style/body before actually tailoring any outfit, some suggestions of Nicole's reading. Hope this help you out:
Nicole's brides in our designs on the date: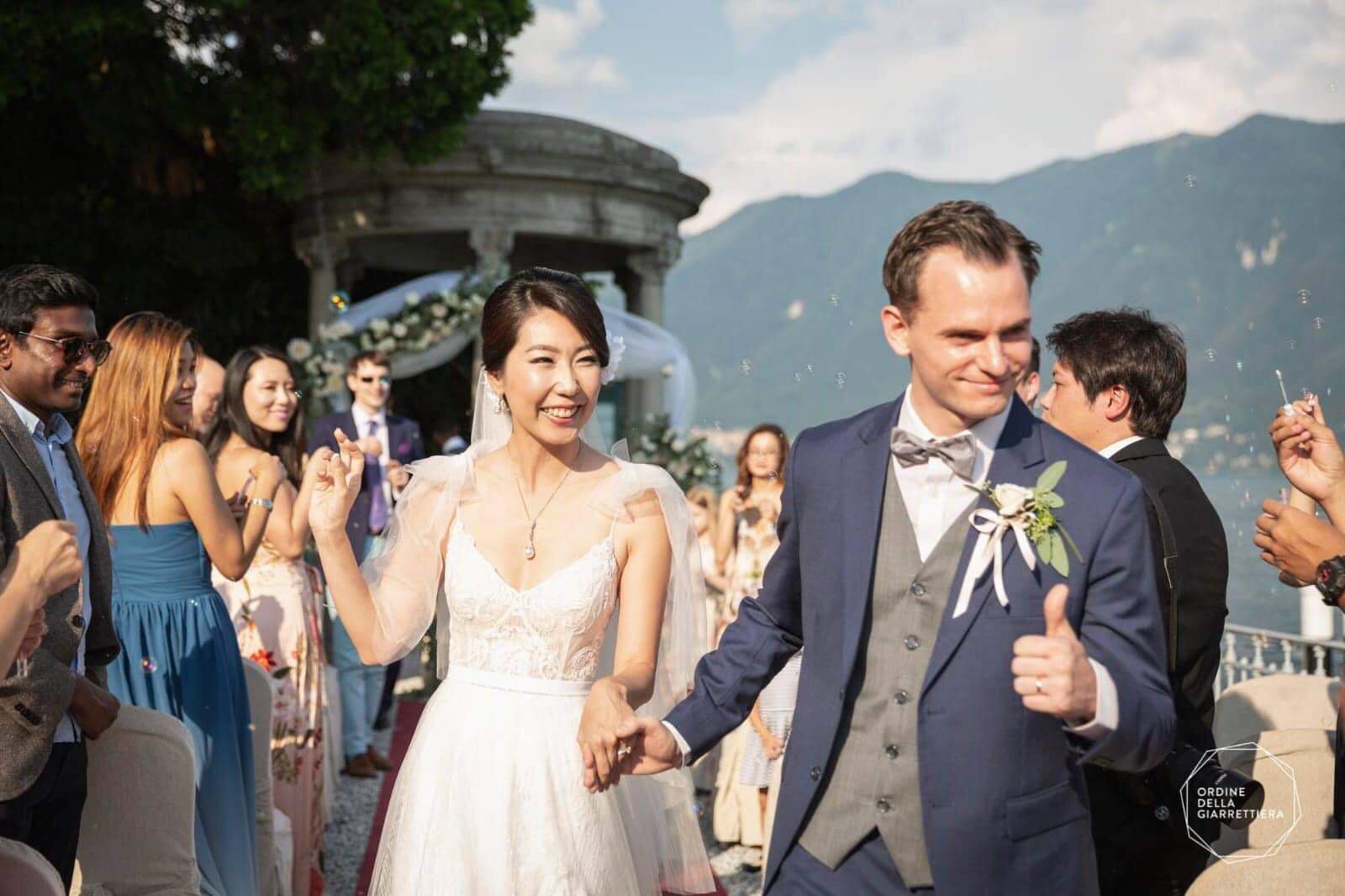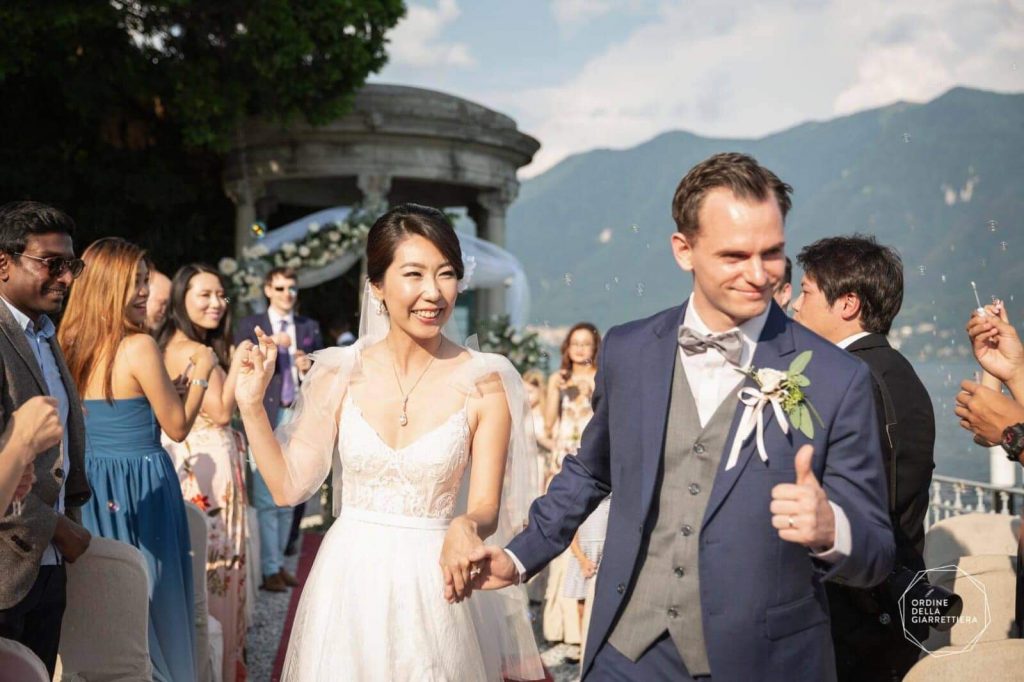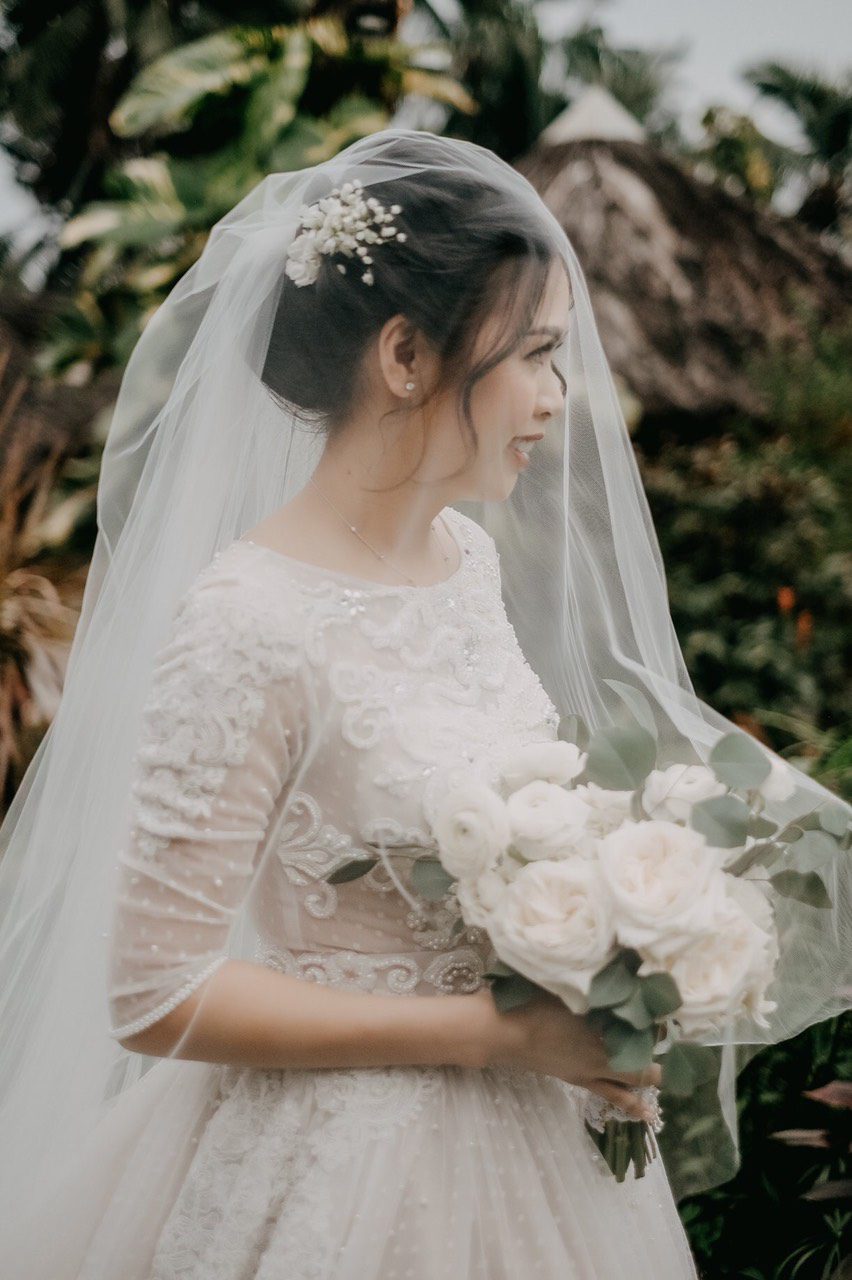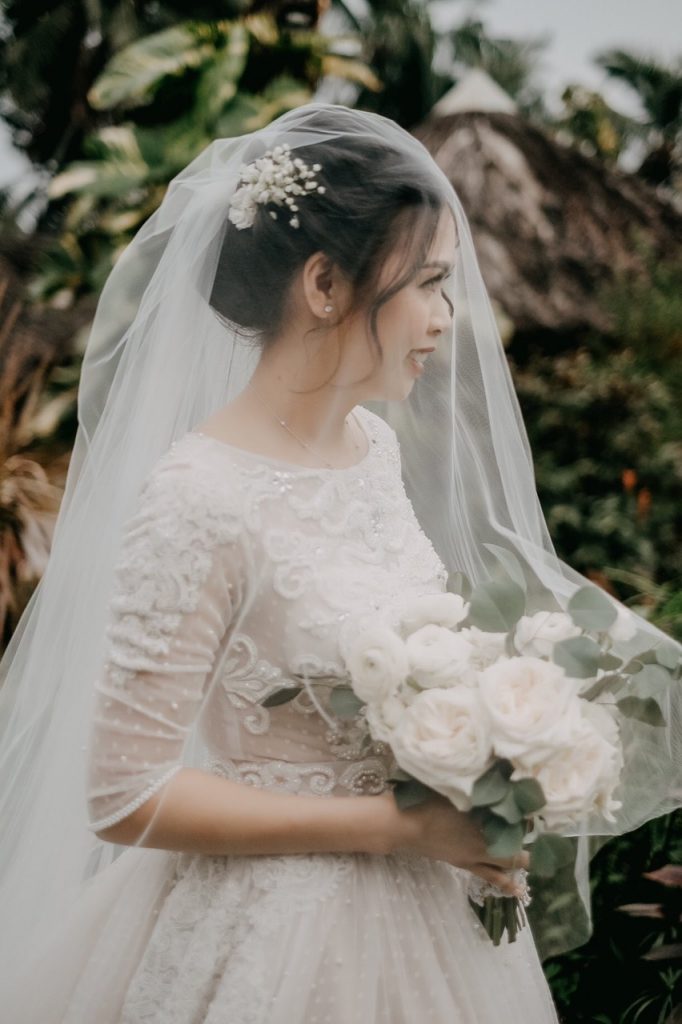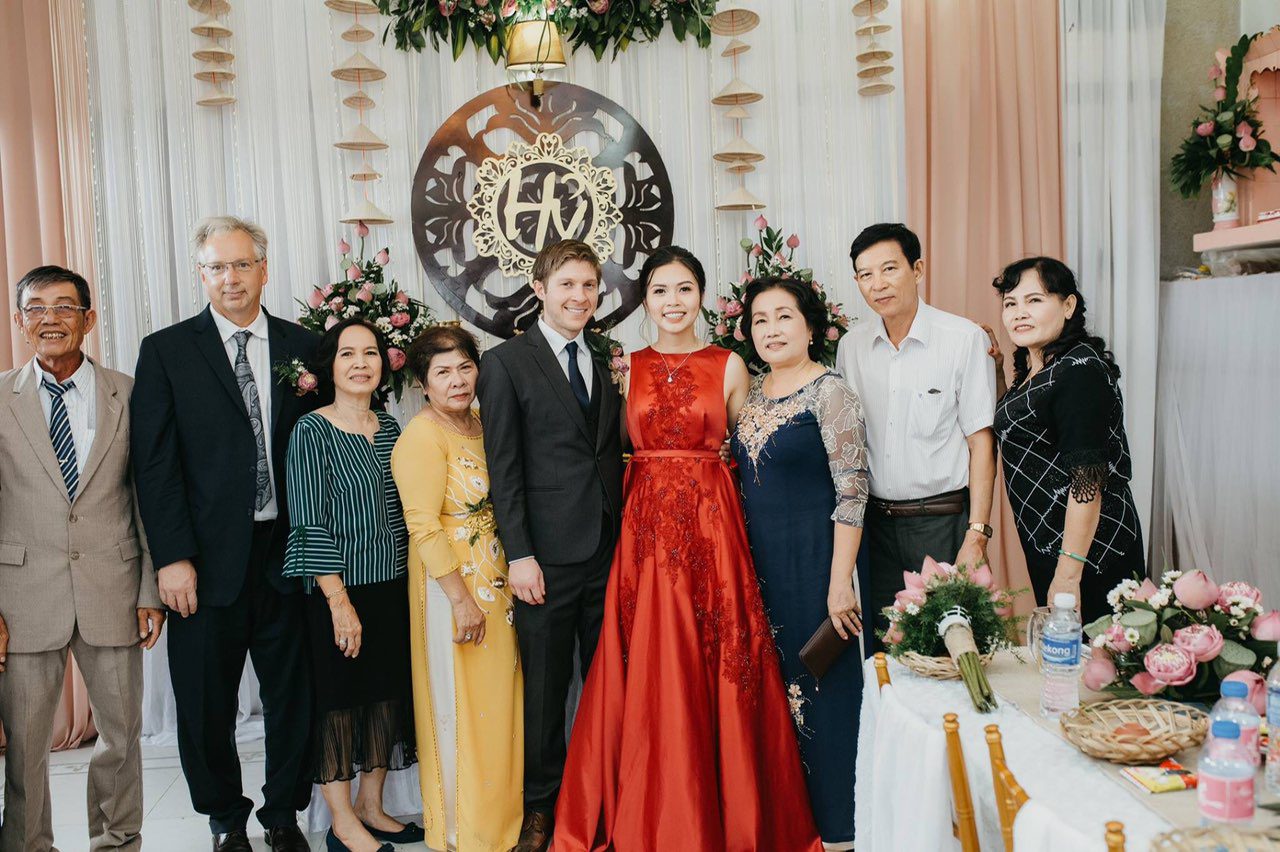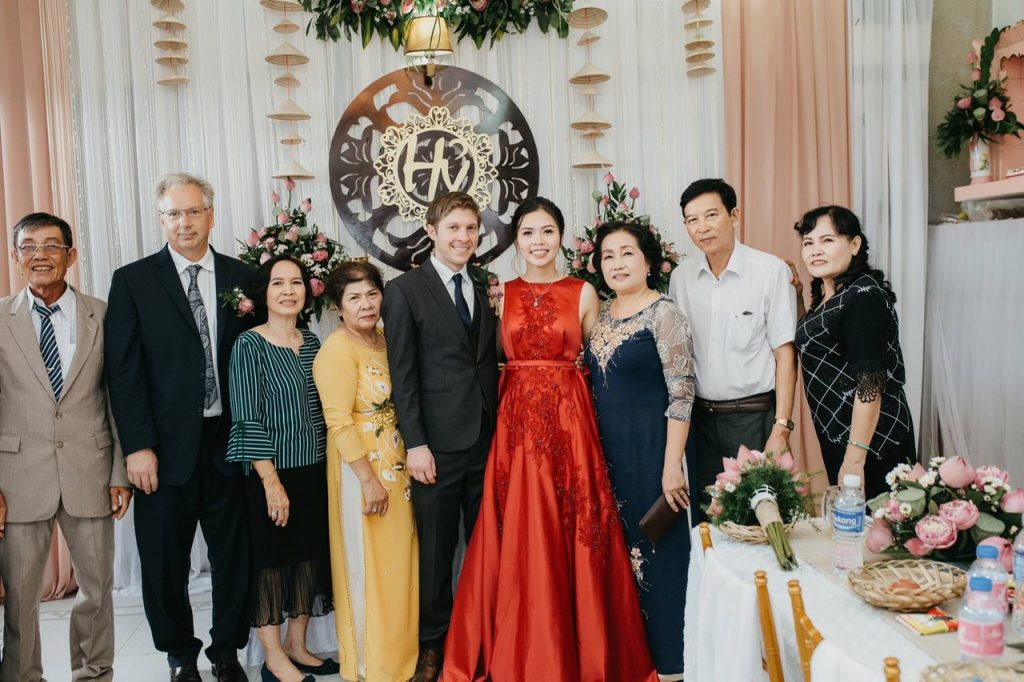 The only difference in the wedding is simply the confidence and charm of yourself. When the wedding dress is designed, personalized and tailor-made. It brings you the most excited as well as others guests in the wedding. It creates and brings the rhythm of love spreading from the happy couple.
Team Nicole is always active from the simplest to the most complex stages of the perfectly tailored wedding dress. The harmony of the wedding dress is firstly preoritized between the difference shapes of each bride.
Feel free to experience our diversed wedding dresses to find your best one, you can set up a meeting HERE
—–
Other contacts channels for your reference:
Fanpage @nicolebridestudio
Address 1: 49-51 Ho Van Hue, Ward 9, Phunhuan dist, HCMC
Address 2: 60 Kham Thien, Dong Da Dist, Hanoi