TAILORING A WEDDING DRESS

Many brides will be stressfulwhen preparing many jobs in a short time. Therefore, today Nicole Bridal would like to share information about our consulting process as well as tailoring wedding dresses!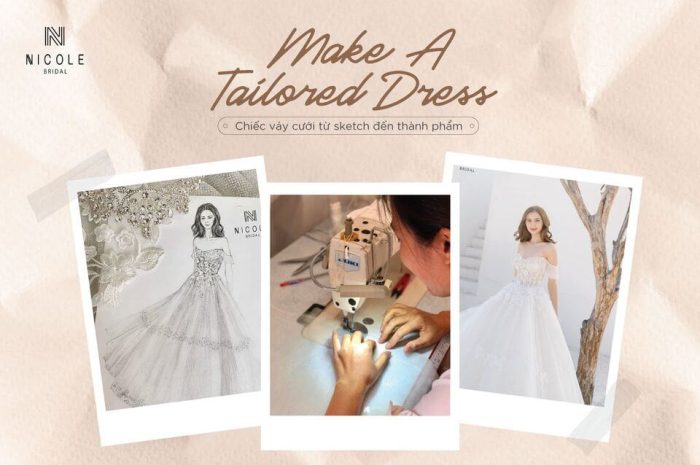 – Tailor-made wedding attire completion time will vary from 6 to 12 weeks depending on the bridal designs. Because the complexity and meticulousness of each design is different, it will depend greatly on the time to handle the hand-work in the most meticulous and delicate way.
– Besides, Nicole Bridal also understands that a few brides do not have enough time to prepare their wedding dress as desired. Therefore, Nicole Bridal can support 1-2 brides/ month who need to tailor their wedding dresses with 3-6 week leadtime with an additional cost of 10% of the dress value.
*** Read more about "How does a custom made dress procedure in details"
Being confused and stressful
If you are confused to choose a suitable and affordable wedding design.
Make an appointment and get a consultation from our designers to get rid of worries!