Many brides have "belief" in the wedding dress of the 12 months of birth or the tendency to choose wedding dresses according to the Zodiac sign with the wish of having a lot of luck and good omens for married life. Let's follow Nicole Bridal to find the most beautiful 12-month-old wedding dress for the bride!
Regardless of the wedding dress model suggested, Nicole Bridal believes that there is no single wedding dress style that is only suitable for a bride's zodiac sign. However, we still have wedding dress suggestions to make it easier for her to choose the wedding dress for the desired wedding. Here are 12 zodiac wedding dress suggestions for her to explore.
Wedding dress for the Aquarius bride (January 20 – February 18)
Aquarius girls love to be creative, unique and out of the ordinary. They are girls looking for something special for each wedding dress design, captivated by the gorgeous beauty. That's why wedding dresses that are puffy or unique with 2-in-1 wedding dresses are what the Aquarius bride is always looking forward to.
NELLY wedding dress with unique feather highlights helps her stand out in the middle of the wedding
Wedding dresses for Aries (March 21 – April 19)
Which design should Aries brides choose for wedding dresses with 12 zodiac signs? Aries girls often have mischievous personalities, love to explore new things, and are extremely active. Therefore, simple wedding dresses, unique innovative designs and puffy materials such as mesh, chiffon or silk will be the perfect suggestion that she can refer to.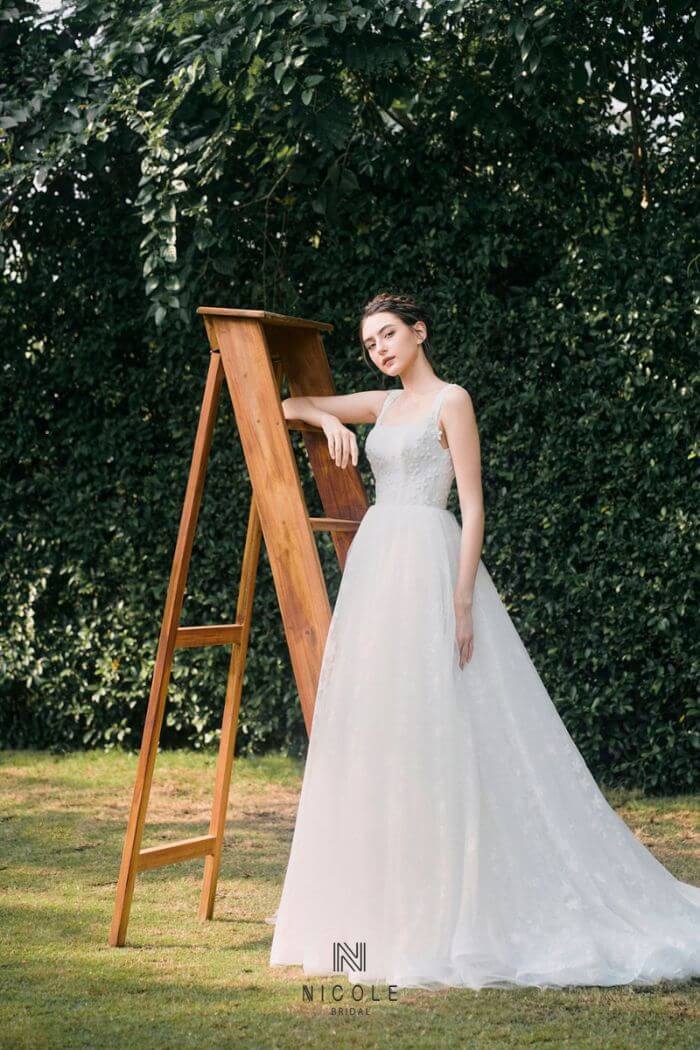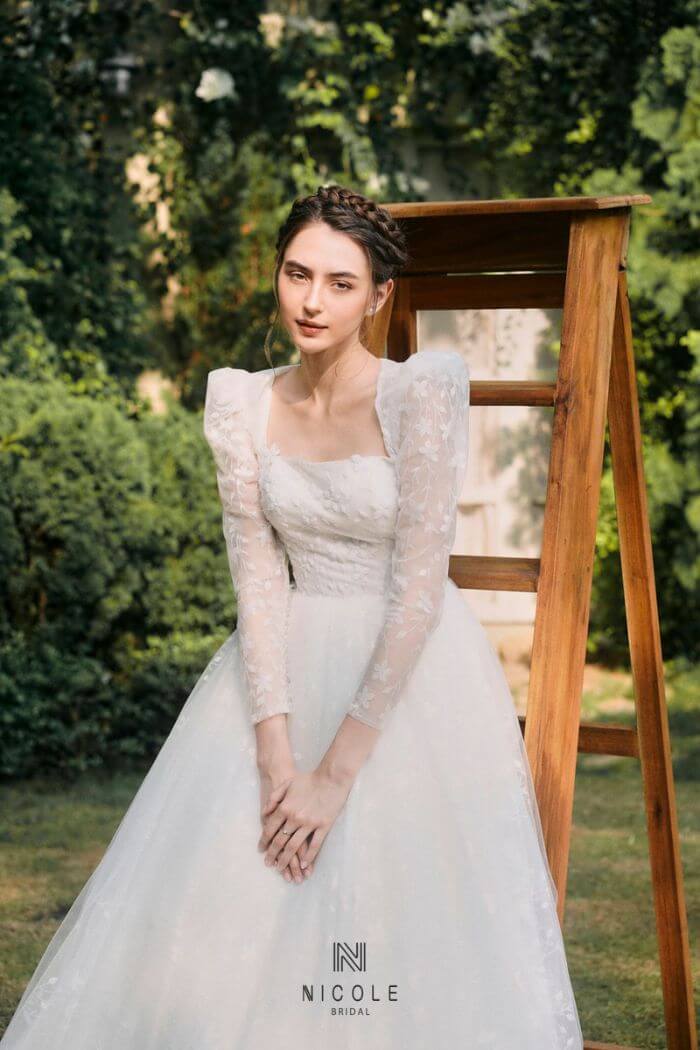 The unique 2-in-1 wedding dress model NALINI brings a modern spirit and personality to the Aries bride
Wedding dress for Taurus brides (April 20 – May 20)
Taurus girls often love the beauty of classic, luxurious, made from lace, silk or satin. All these things create an elegant, aristocratic, European-styled lady.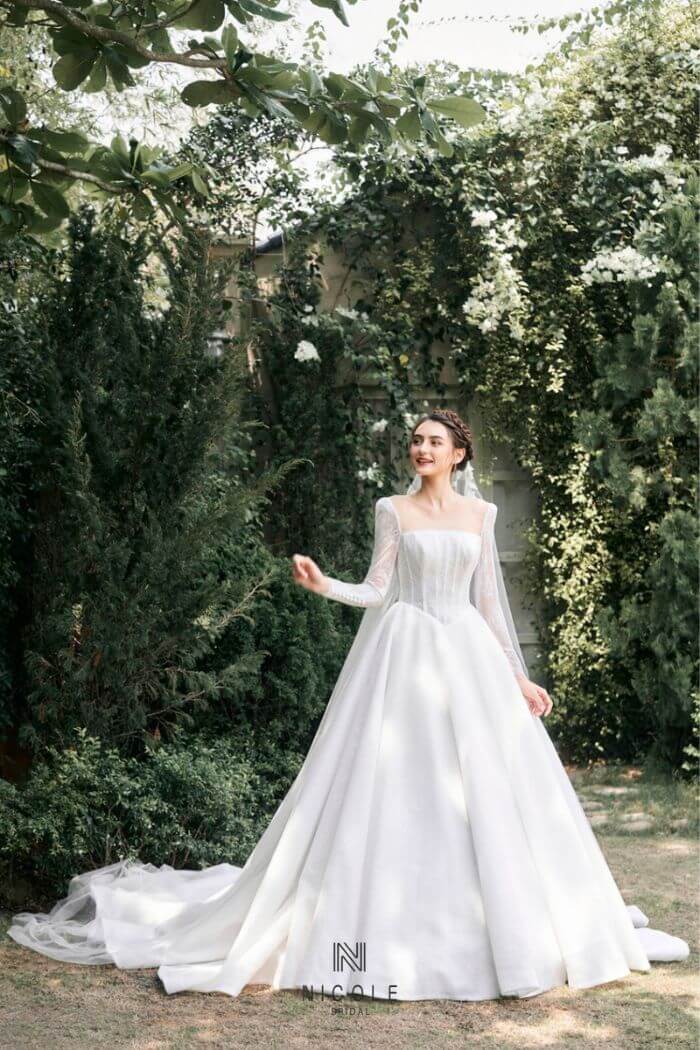 Classic long sleeve wedding dress MAGALY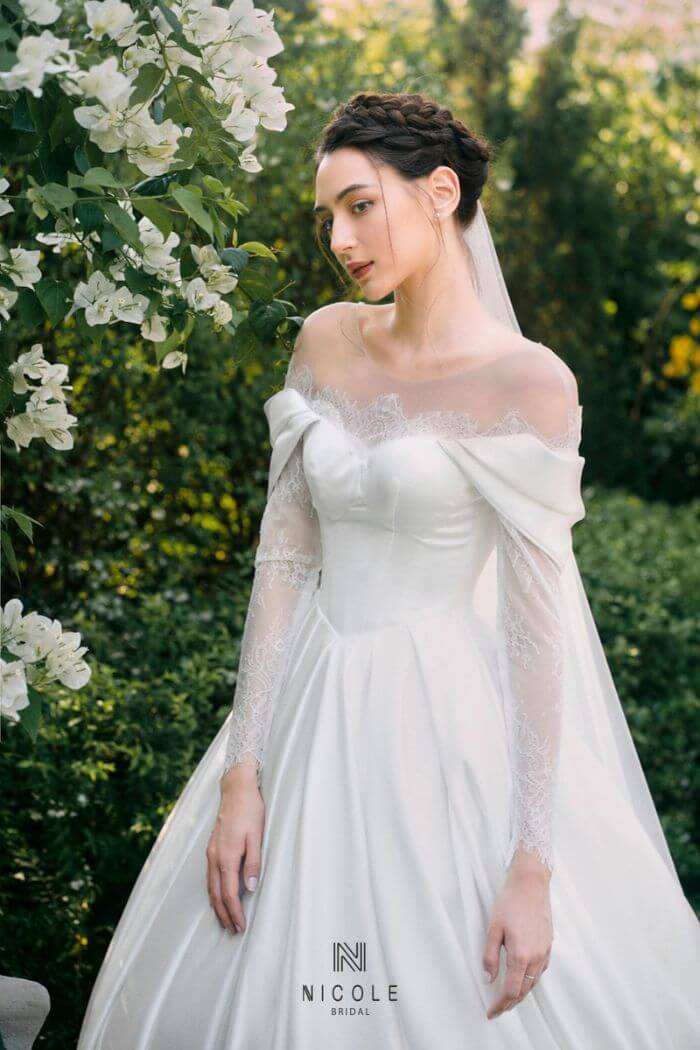 Classic charm of NADEEN long sleeve satin wedding dress design
Read more:
– 20+ beautiful wedding dresses for 2022
– Design & Tailor your Unique bridal dress
Wedding dress for Gemini bride (May 21 – June 21)
Gemini brides are girls who love freedom. Thus, the wedding dress designs with the sound of freedom such as Boho wedding dresses or personalized wedding dresses will be very suitable for Gemini brides.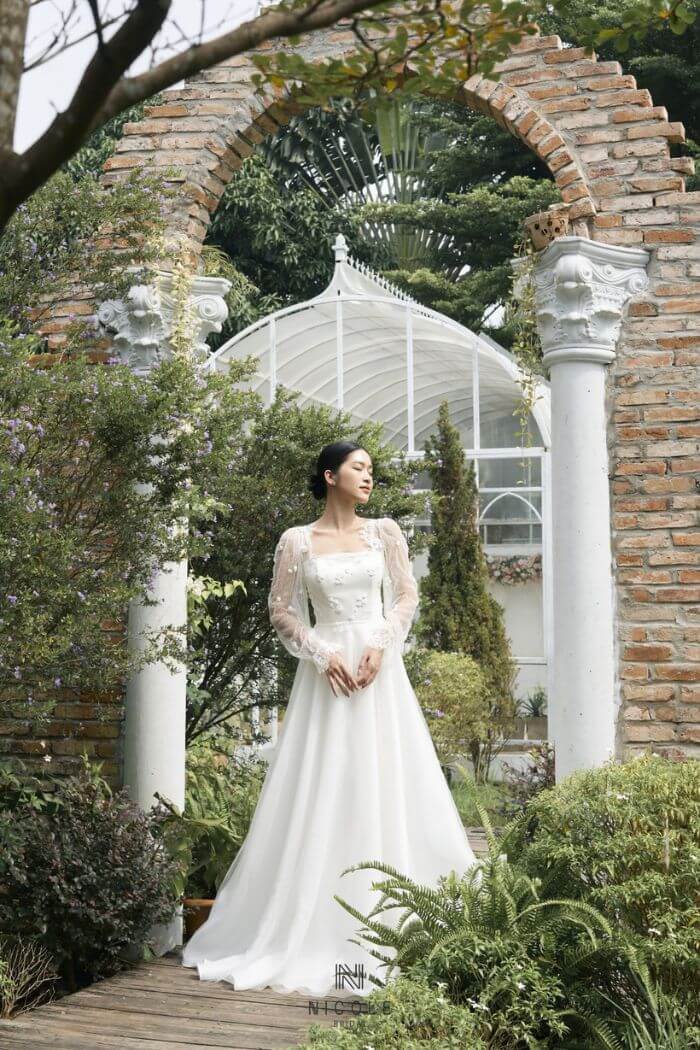 JAMIE puff sleeve wedding dress design evokes Bohemian spirit for Gemini bride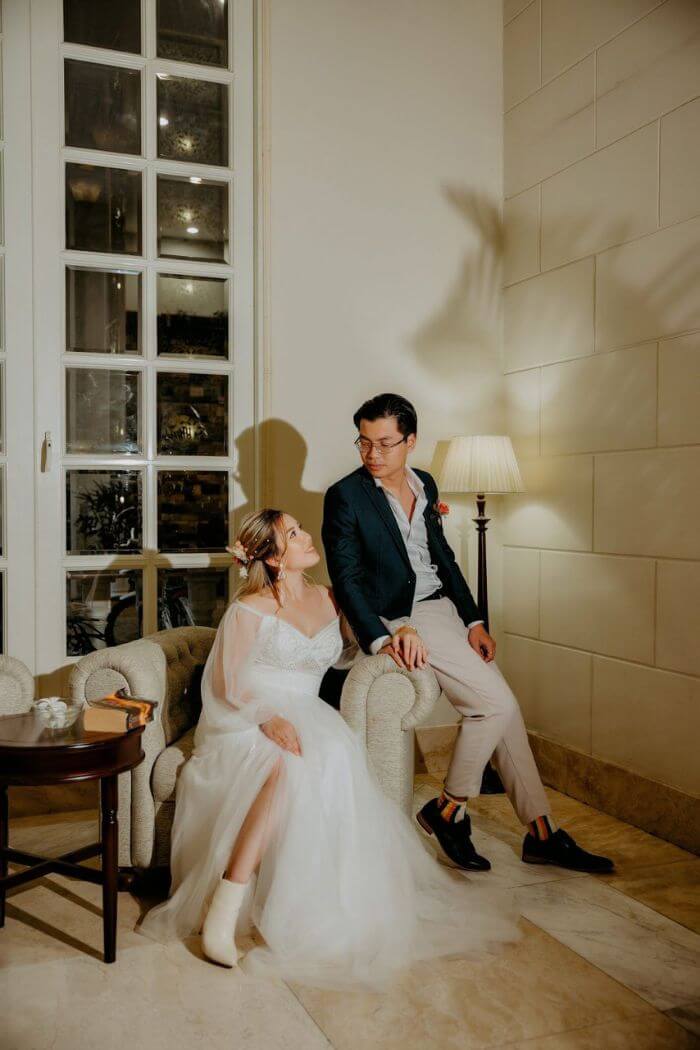 Wedding dresses of 12 zodiac signs for Cancer (June 22 – July 22)
The Cancer lady is the emotional, family type, exuding tenderness and femininity. So the wedding dresses bear the mark of lightness and elegance with silk, mesh or chiffon materials; along with outstanding 3D floral details will be the most suitable wedding outfits that Nicole Bridal suggests to our Cancer bride.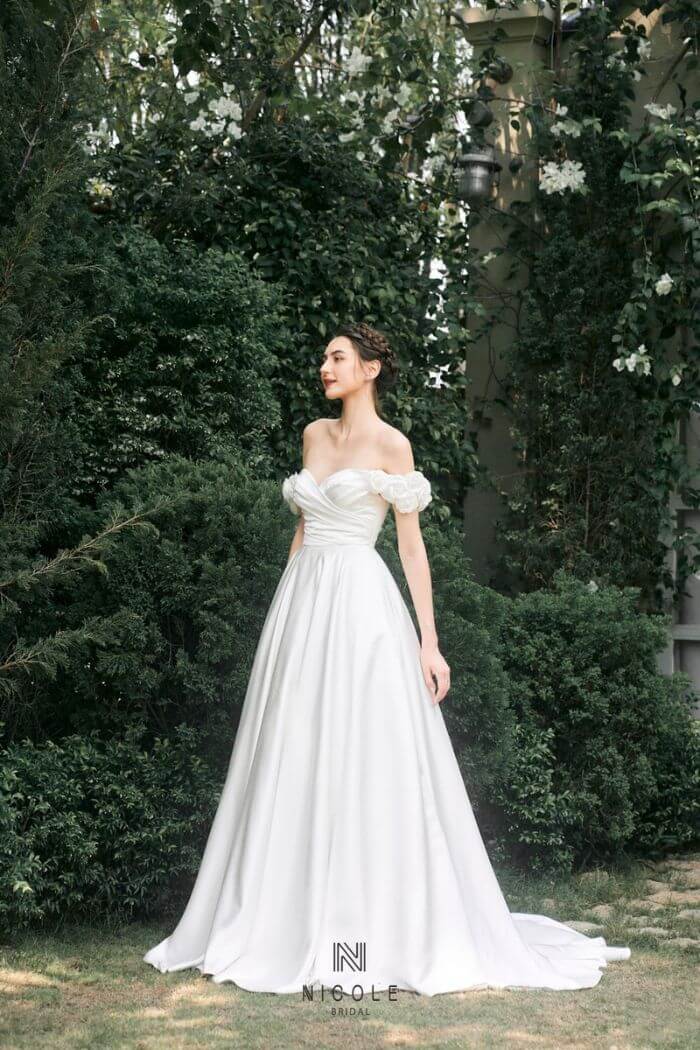 JORDANE floral wedding dress with the impression of a French muse
Wedding dresses of 12 zodiac signs for the Leo bride (July 23 – August 22)
Leo girls are always the model of personality and modernity, always looking for outstanding and bold designs to make her look beautiful, especially for the happy day of the hundred years.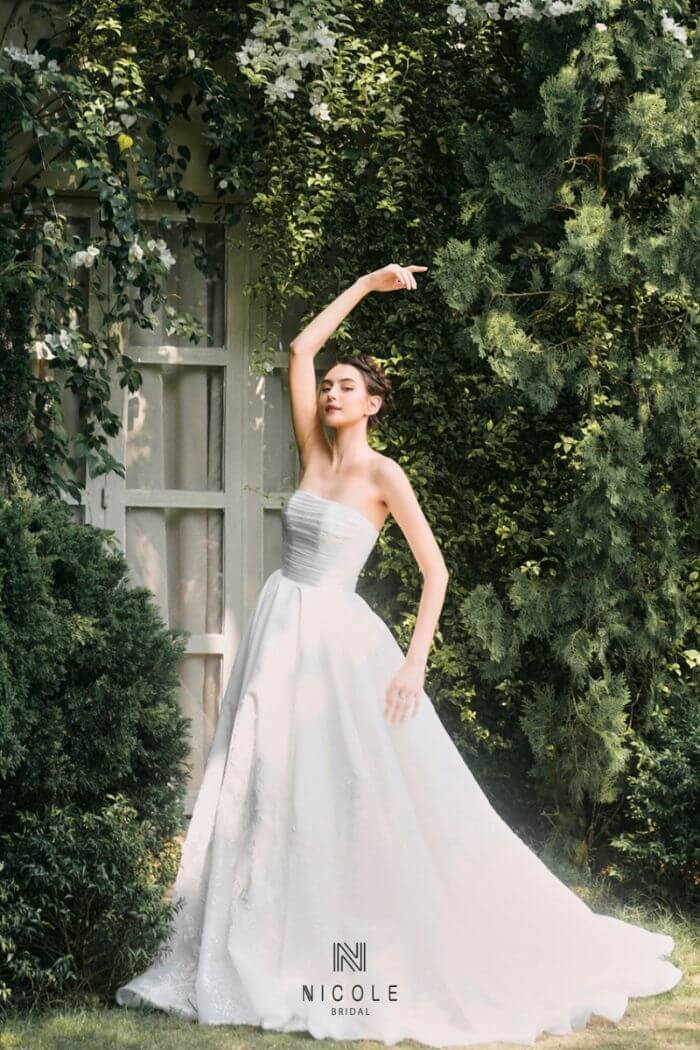 Dior wedding dress
Wedding dress for Virgo woman (August 23 – September 22)
Virgo people often pursue the beauty of perfection, that's why she is very demanding for wedding dresses for happy days. Therefore, simple designs, respecting the bride's figure and made from chiffon or organza material will create a highlight for the bride on the wedding day.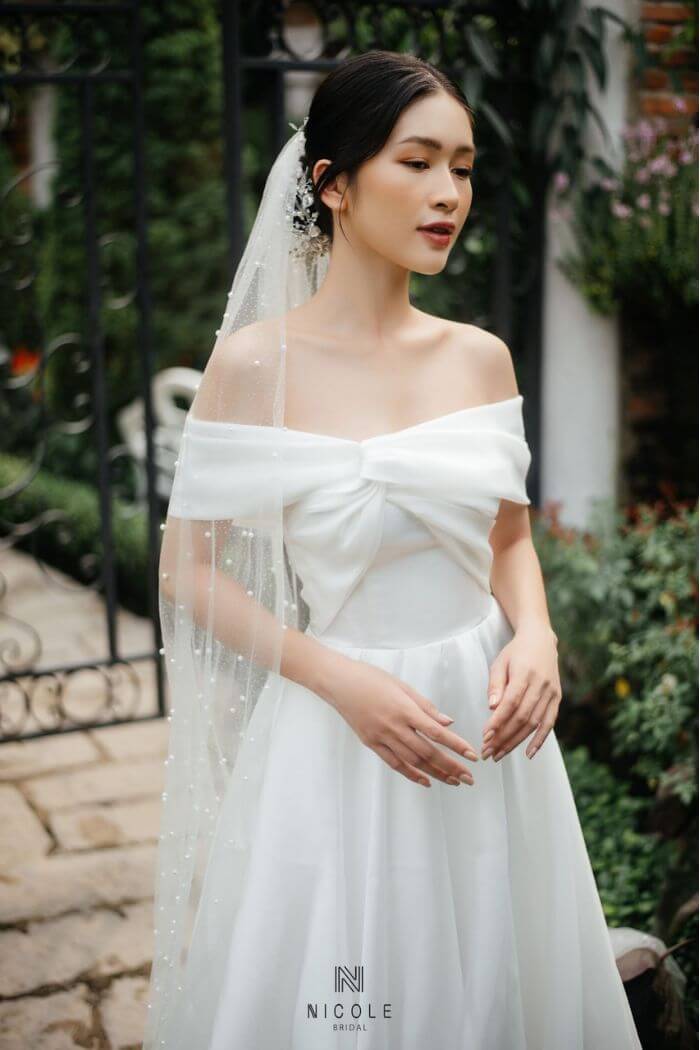 NEW LOTUS wedding dress captivates many modern brides.
Wedding dress for Libra woman (September 23 – October 22)
Libra brides often love elegant beauty, courtesy and gentle accent details. A wedding dress from tulle or lace material to create a fluttering and fluttering effect will be a great suggestion for the Libra bride.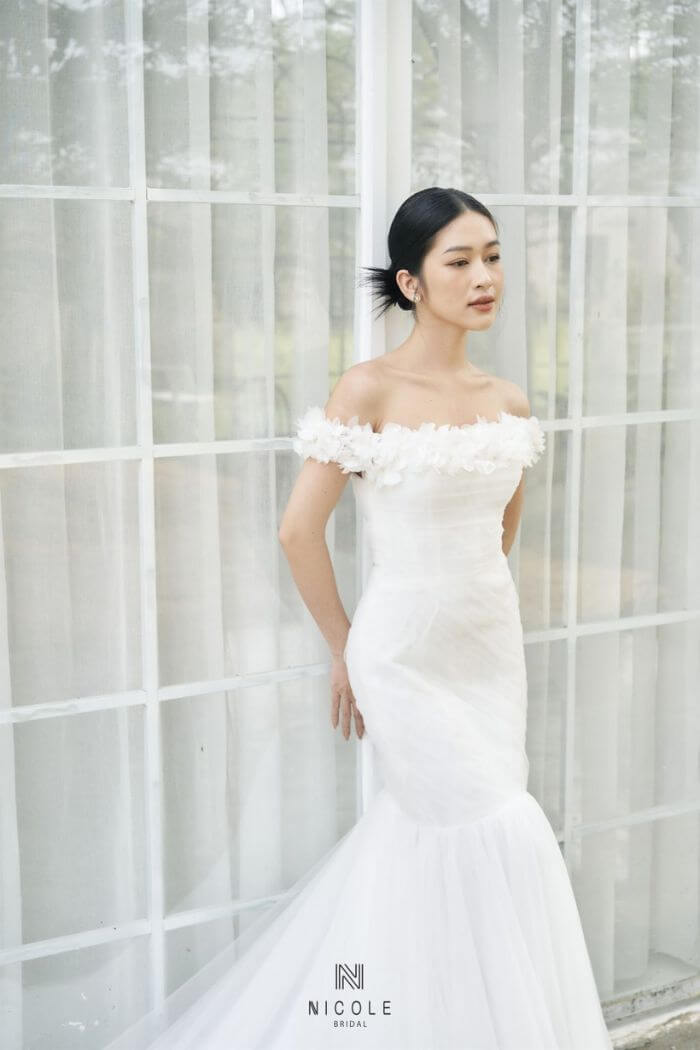 FRANCESCA fishtail wedding dress is made of 3D flowers, silk and tulle to create a gentle, loving and seductive beauty for the bride.
Wedding dress for a Scorpio woman (October 23 – November 21)
The Scorpio woman represents a strong, determined and intelligent personality. That's why she loves designs with attractive designs, made from satin or velvet silk.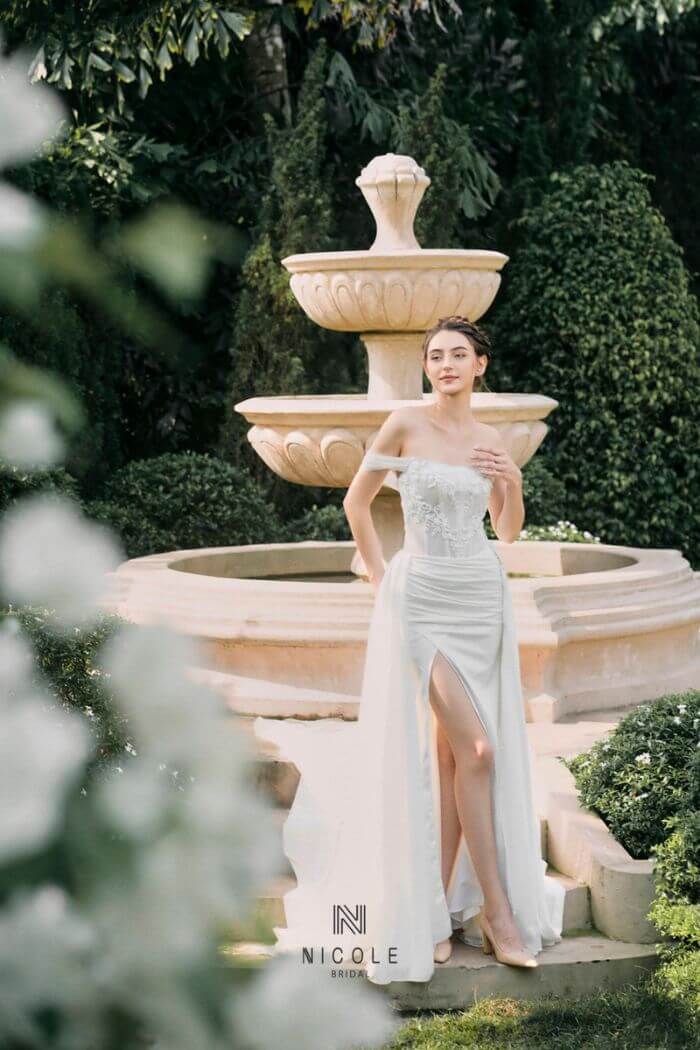 MAIKA split wedding dress – Wedding dress of 12 months of birth is suitable for brides with personality, love the uniqueness
Wedding dresses for Sagittarius (November 22 – December 21)
Sagittarius girls are cheerful and sociable. A simple wedding dress with minimal details will be what she has been looking for a long time.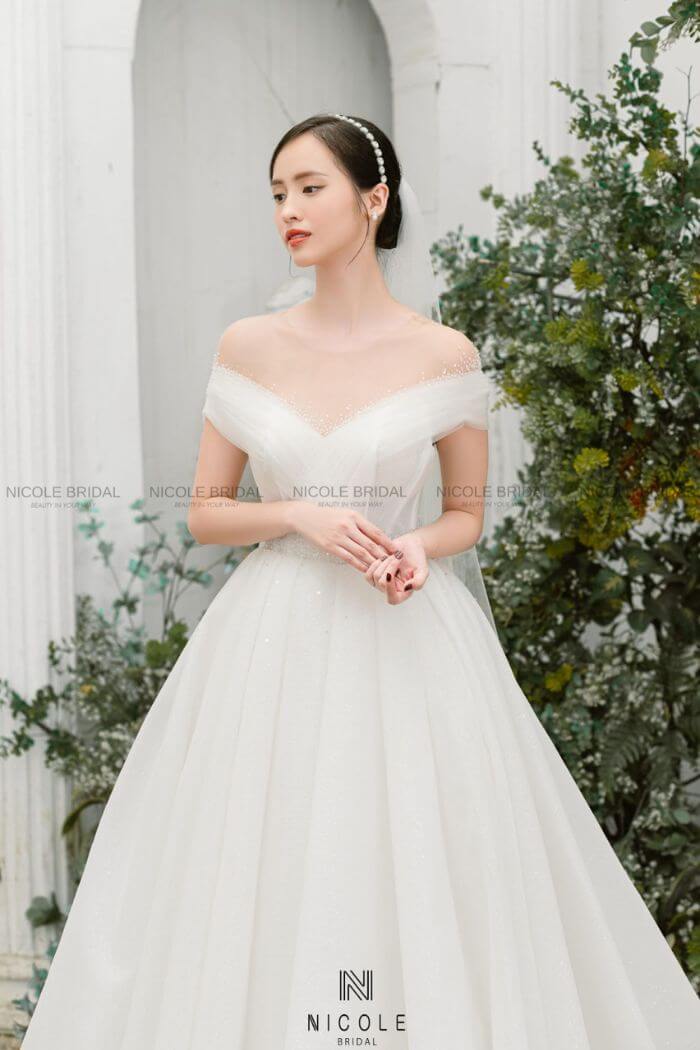 CAILY flat shoulder wedding dress – sweet suggestions for brides looking for wedding dresses of 12 months of birth
Wedding dress for a Capricorn woman (December 22 – January 19)
Nothing is more suitable than a classic wedding dress with a combination of satin and unique lace to create a wedding dress with a European spirit of the 19th century.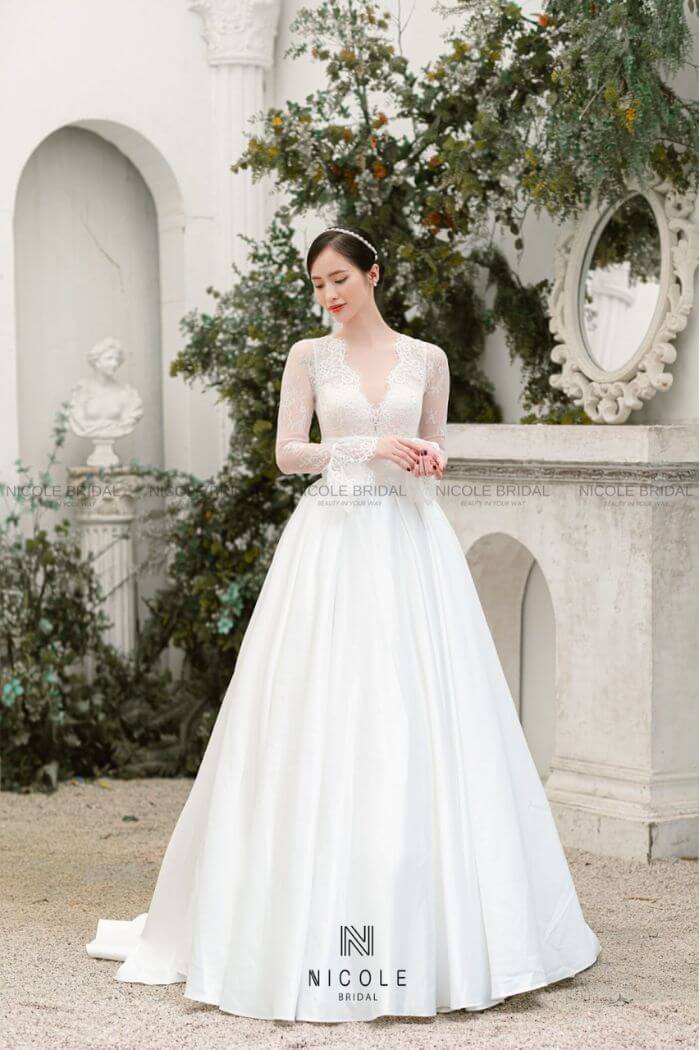 SCARLETO wedding dress is a sweet combination of Satin Silk, Mesh, and Chantilly Lace for a classic beauty.
Wedding dress for Pisces woman (February 19 – March 20)
Light, rustic wedding dresses are always a favorite choice of many Pisces brides. Because she loves the tenderness and femininity of wedding dresses with a discreet and modern spirit.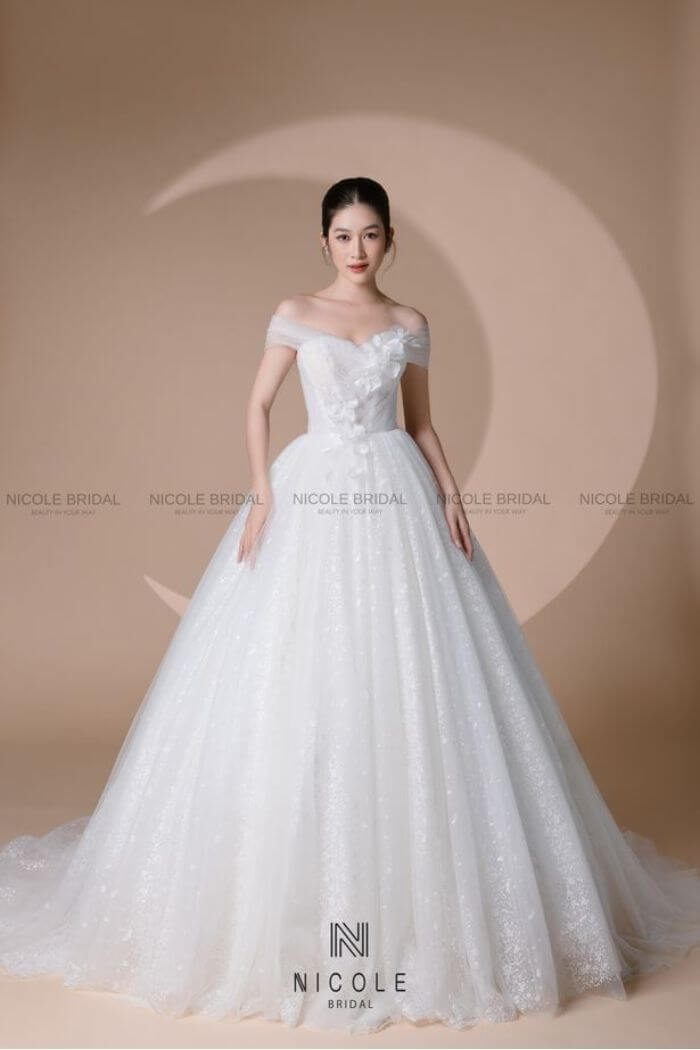 LARISSA floral wedding dress stands out with outstanding 3D floral details and sparkles thanks to Glitter Mesh, Lace
Nicole Bridal believes that no matter what style of wedding dress is, the most important thing in that design must be the dress that makes her feel confident and comfortable, expressing her own personality for the big day. We have just brought her information about the wedding dresses of the 12 months of birth as an extra hint for her to easily decide on a wedding dress for a happy day. If she loves any wedding dress, do not hesitate to contact Nicole Team for advice.