The special wedding dress is not only in the shape but the material also plays an important part in making the dress differently. The sparkly wedding dress on the glitter layers and cleverly manipulating her wedding dress became more attractive and arrogant than ever. More specifically, LACE has long been considered as a symbol of elegance, can be considered a classic material for wedding dresses, combined with the glitter from the gold / glitter of the wear era. to the charming, modern beauty.
In particular, sparklylace material increases the luxury and splendor more than doubled. Dressed in a sparkly lace wedding dress, the bride seemed to transform into sparkling and radiant princesses on the big day.
Here are some sample lace materials on Nicole Bridal's sparkly wedding dresses.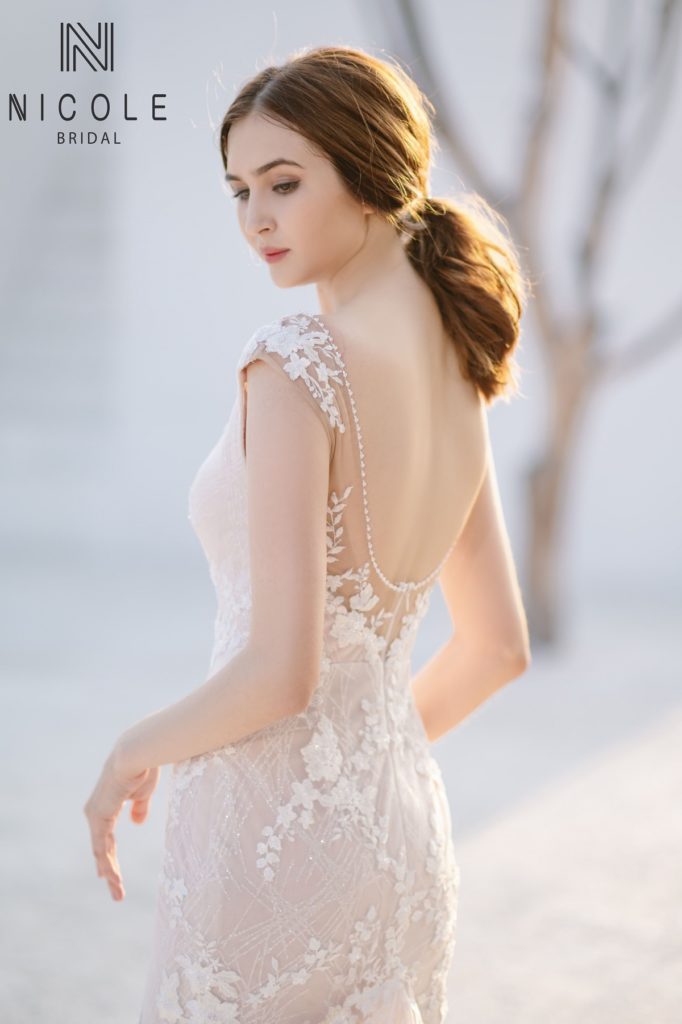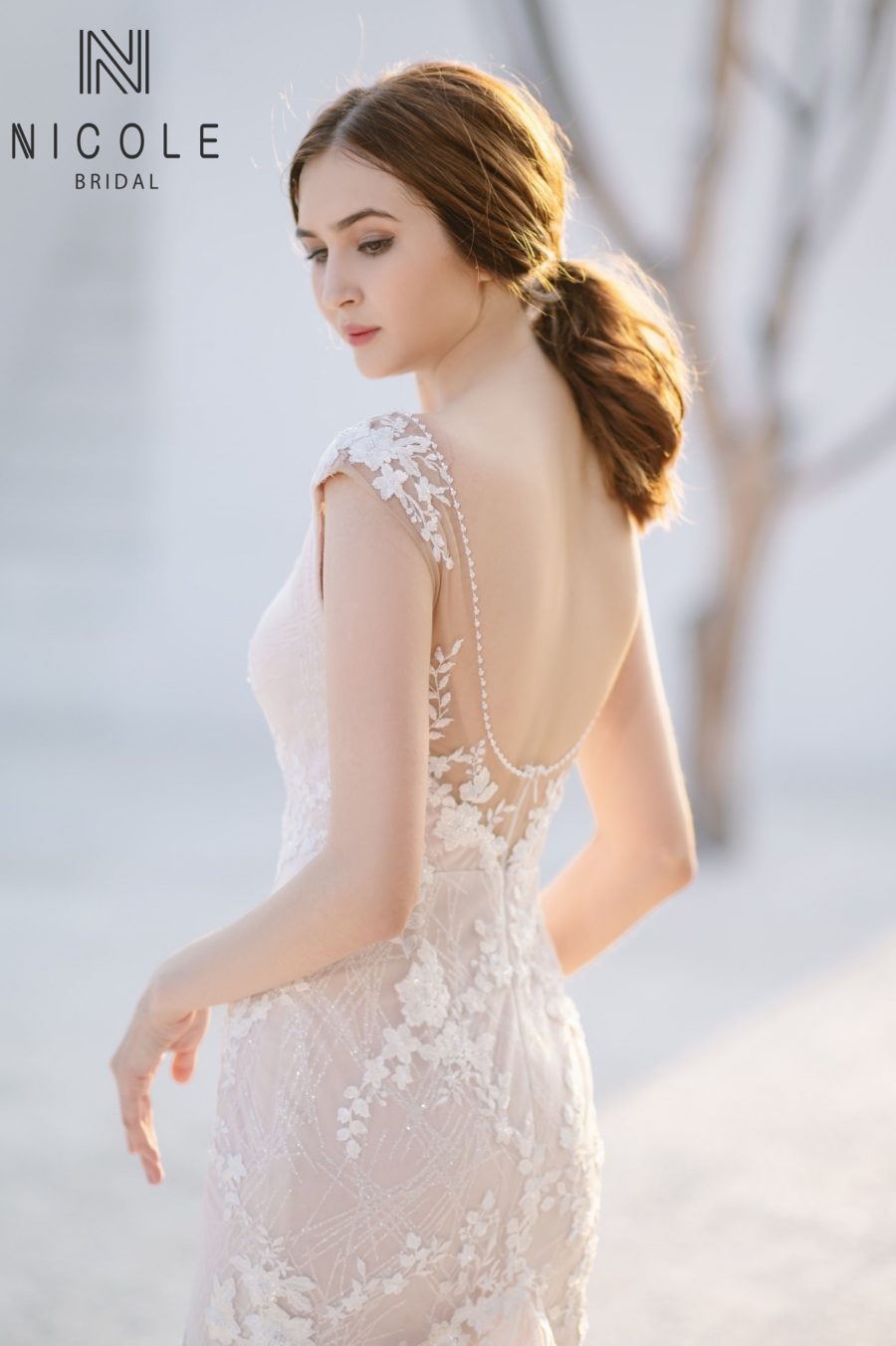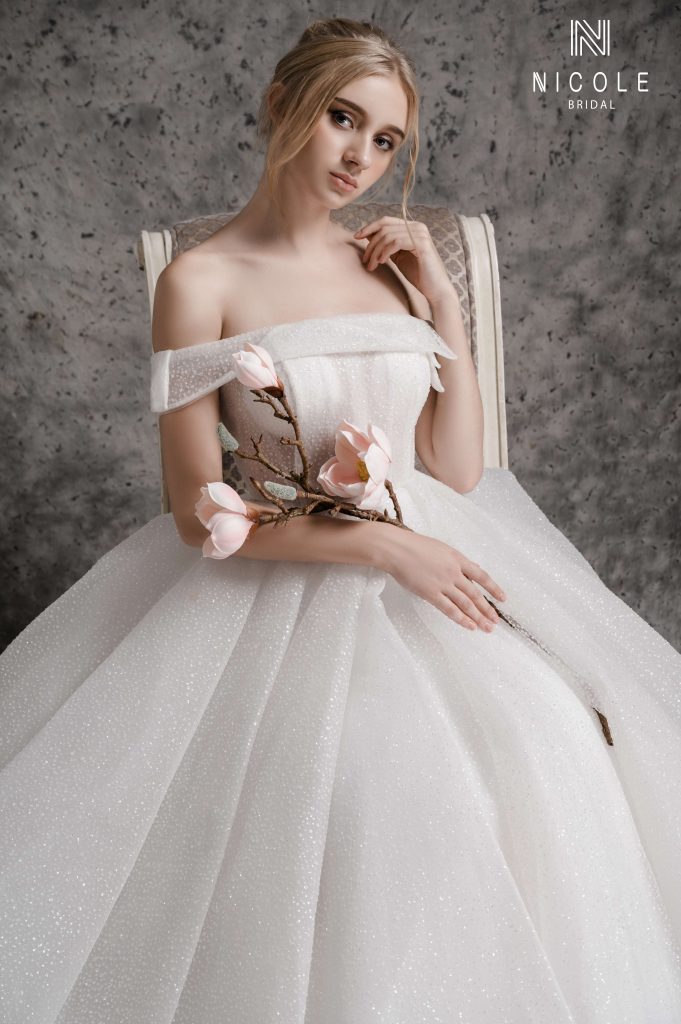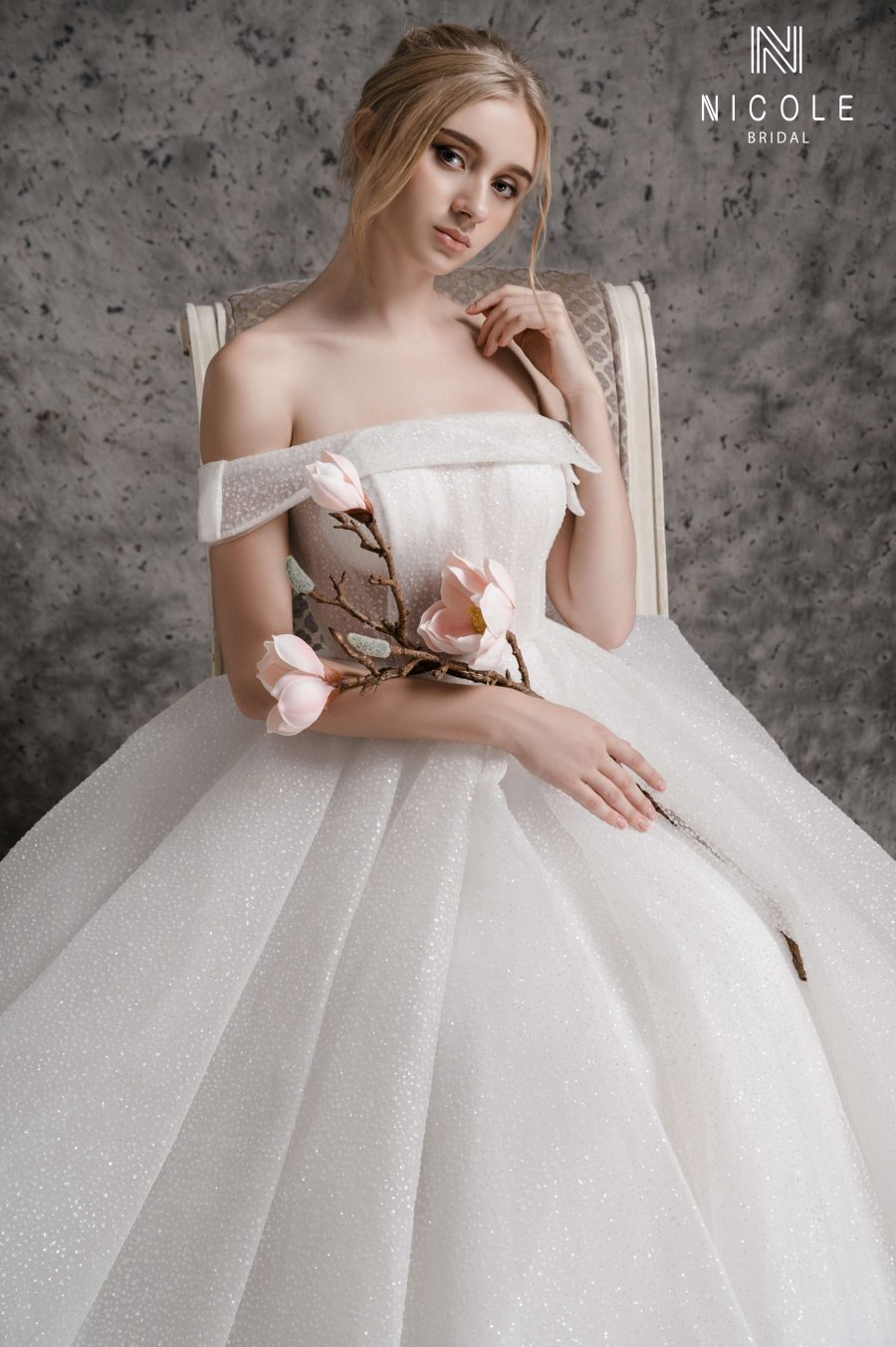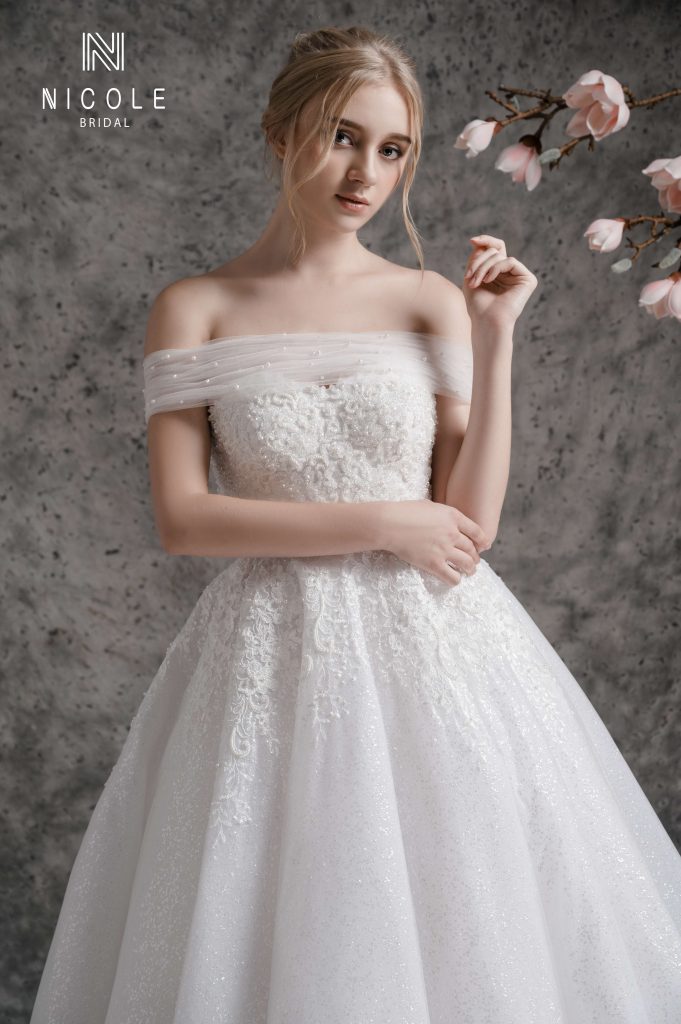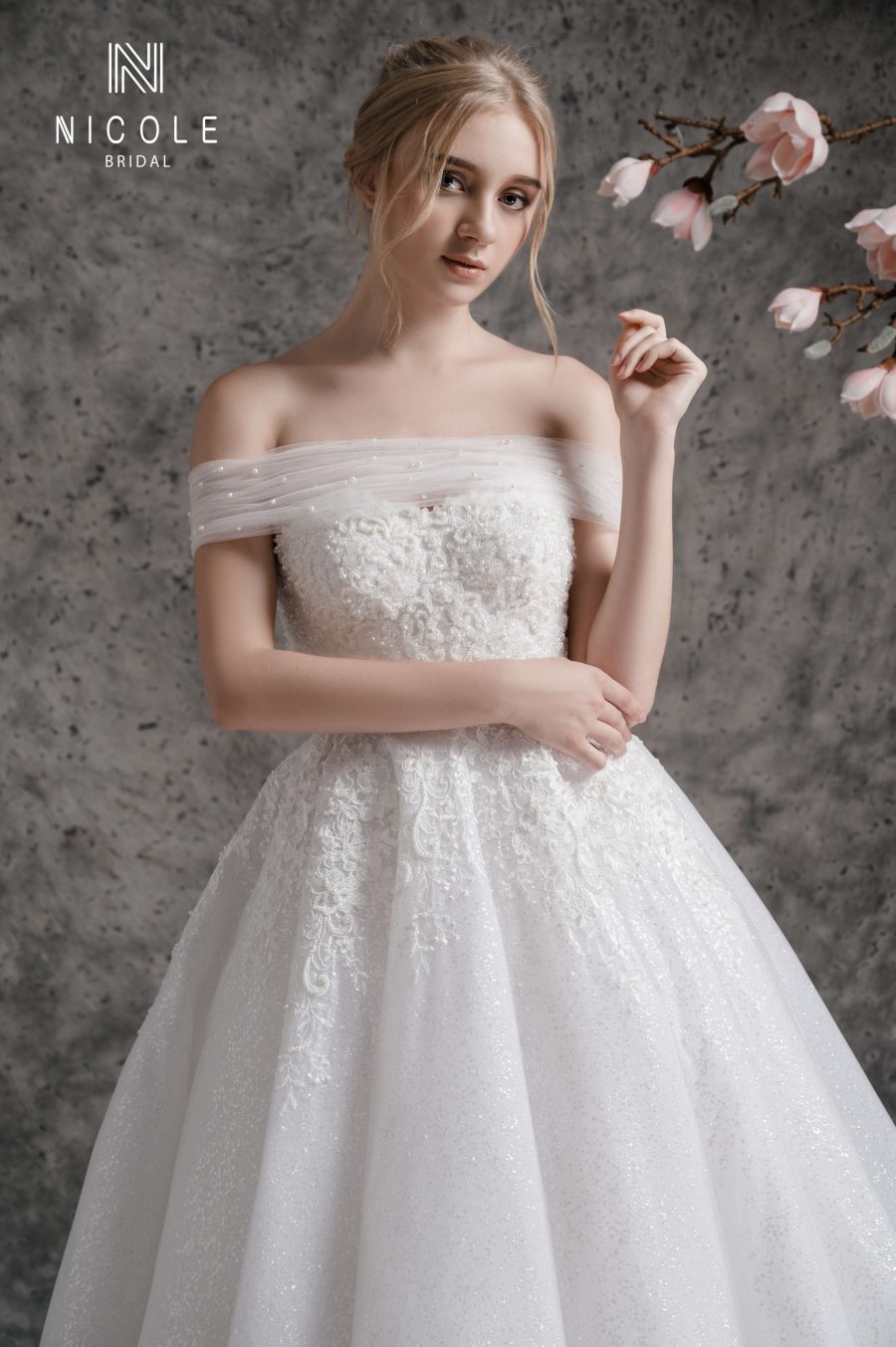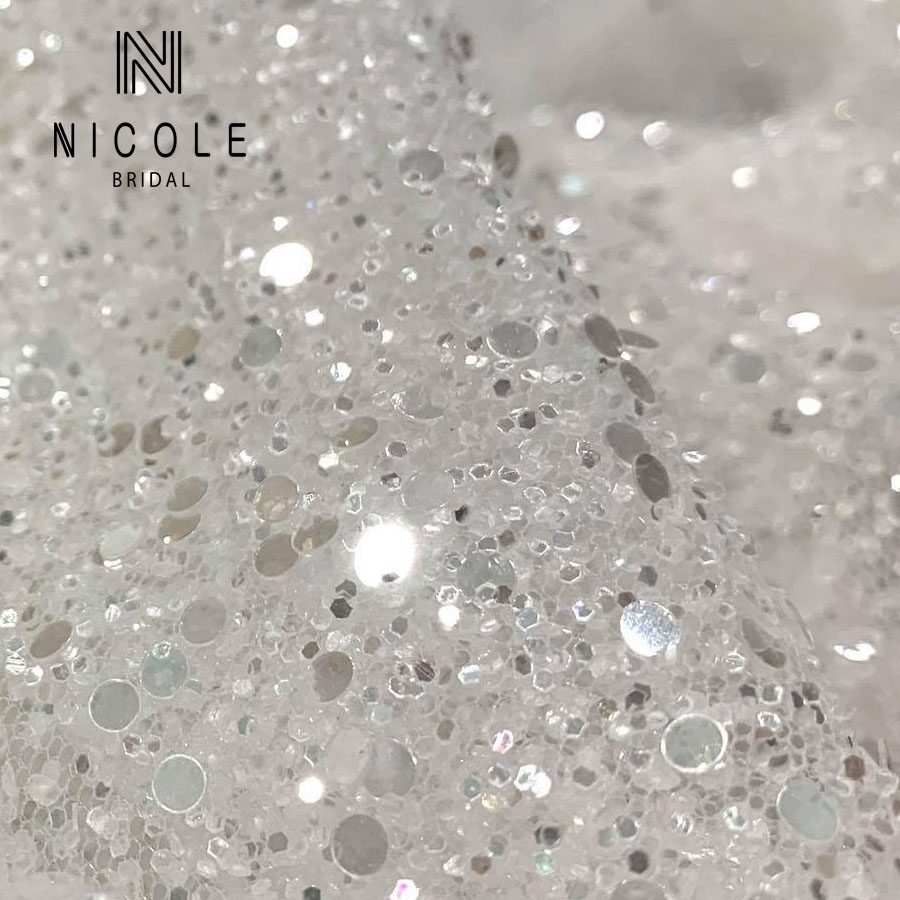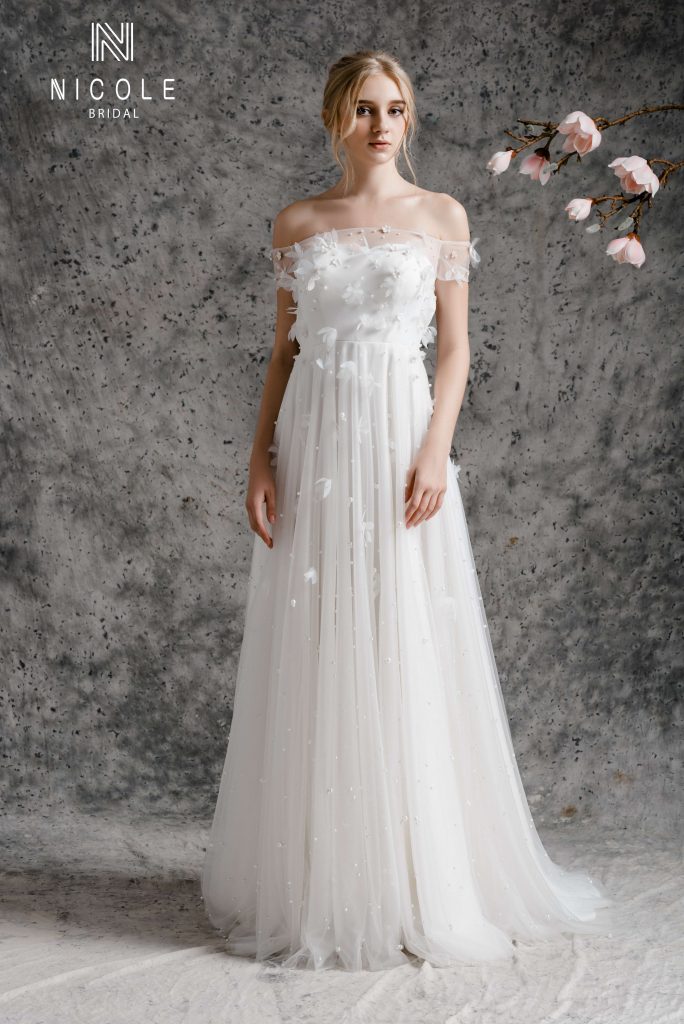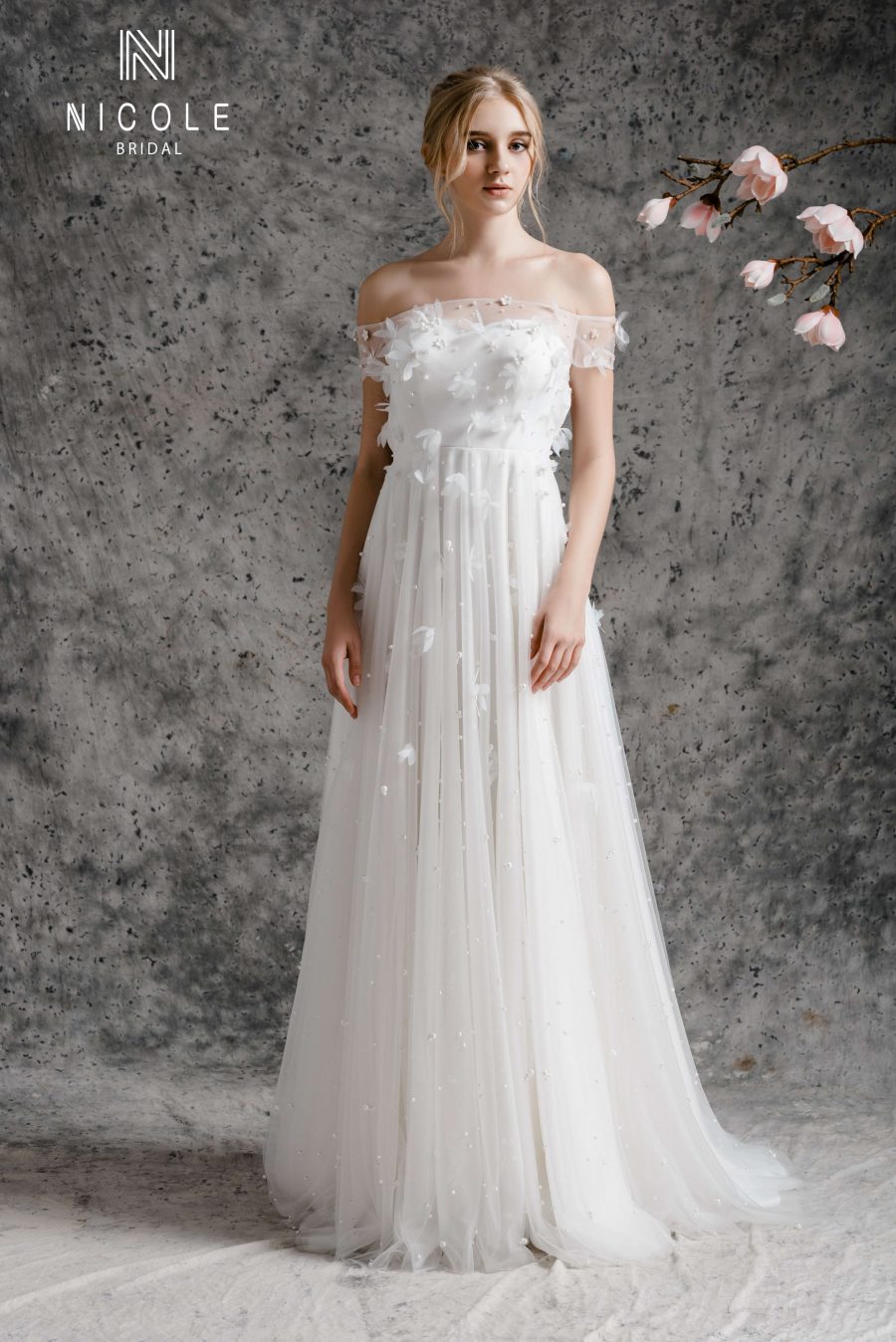 Sparkling wedding dresses gives you more than confidence which become the most attractive bride on the big day. These sparkling wedding dresses are part of the 2020 wedding trend and take you closer to your dream wedding dress.