Reallocating Nicole Bridal store at Hanoi City
Dear brides and grooms,
A full year ago, Nicole Bridal Hanoi was born in a small shop which was at upstair on Quan Su Street, Hoan Kiem District. Nicole Bridal is not only bring beautiful and comfortable wedding dress designs, but also aspires to bring a more liberal spirit to young Vietnamese women.
"Each brick, each streak of paint, each wooden shelf is made by our own hands, along with the staff to spread the love and devotion to every small corners."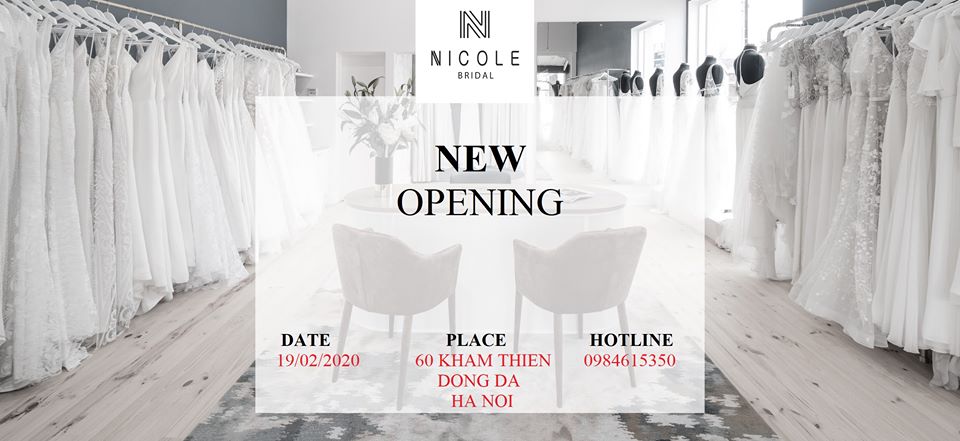 Nicole Bridal Hanoi will officially operate at the address: 60 Kham Thien, Dong Da, Hanoi /  February 19, 2020.
Nicole Bridal Hanoi will turn 2 in February 2020 at this new and spacious place. Nicole Bridal Hanoi hopes that the more comfortable and warm space of love will continue here. Because the Nicole team is not only a wedding dress shop but also a place for you to start a new page of the happy journey.