THE STORY OF WEDDING DRESS: EACH DRESS FORM REVEALS A DIFFERENT PERSONALITY
It is also a private statement of the bride
In life with so many similar events that I have to go through, should the wedding events be same or be custom and personalized with your own spiritand favors? At Nicole Bridal, we believe that every bride can confidently shine in her own most beautiful wedding dresses. It is a bold statement for her unique beauty.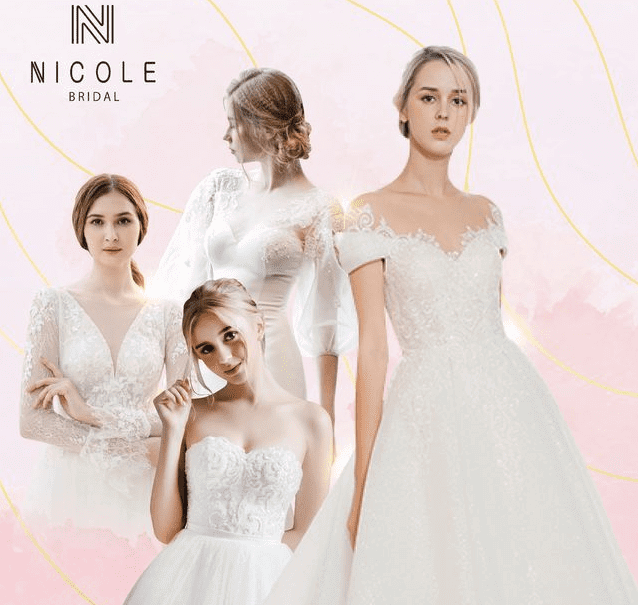 No matter how you look, the factor of confidence and relaxed charisma will bring you more wonderful experiences, whether you are tall or short, round or balanced… Thus, let's us introduce your a few dress forms which may fit well and become your most beautiful wedding dress.
1.PRINCESS WEDDING DRESS NADIA
Like a princess coming out of a fairy tale, Nadia will make any girl fall in love with her delicate, arrogant yet lovely beauty. More especially, with Chantilly lace motifs bring classic features and extremely splendid. Nadia spreads naturally, with no heavy gifts, no frills. This most beautiful wedding dress will be perfect for your tall and well proportioned bride to show off your own princess femininity.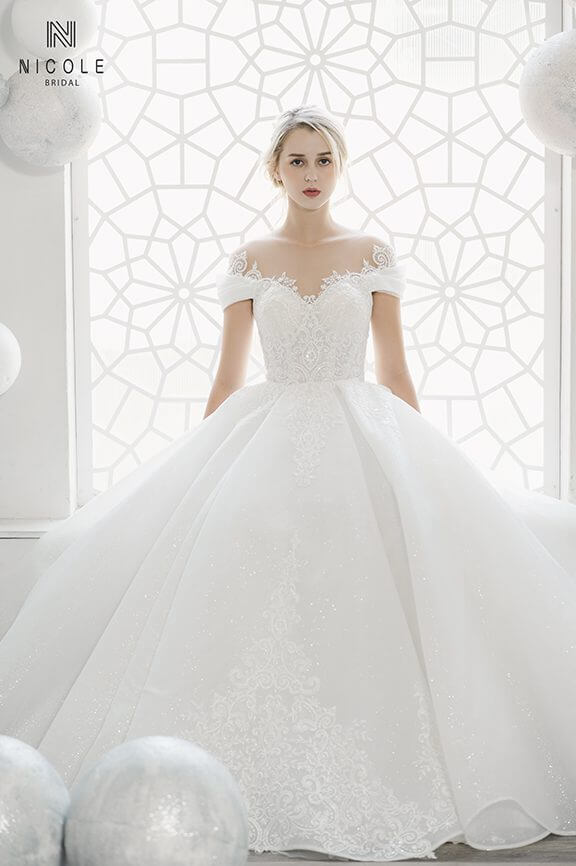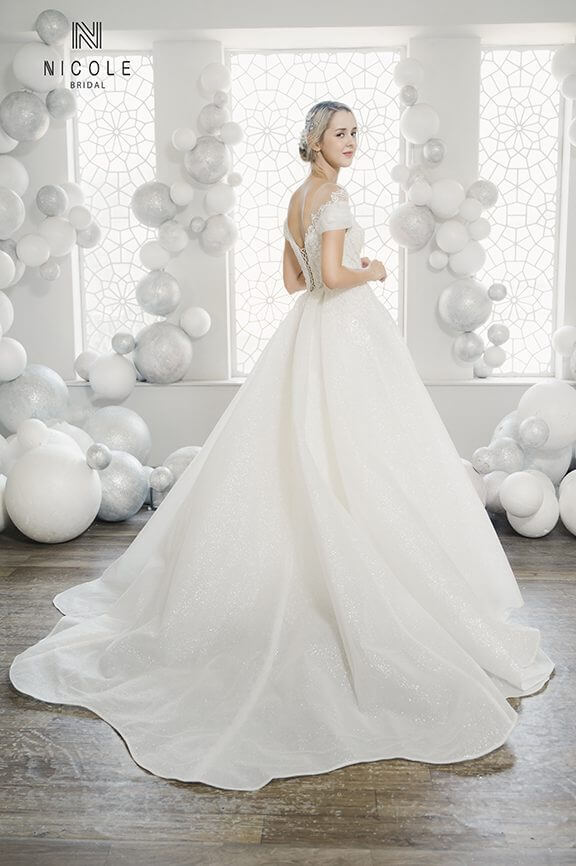 More images at: https://nicolebridal.vn/ao-cuoi/luxury/nadia/
2. A-LINE WEDDING DRESS ABOLI
An A-line wedding skirt is created with a combination of Alencon lace and delicate Chantilly lace. The feminine wrist flare cleverly shows off brides' slenderness. A light, feminine dress like your own personality, wouldn't this be the most beautiful wedding dress. Aboli will suit a lot of bridesmaids, including sick or plump. There are always some special notes if she is a plump girl and wants Aboli to become her own dress, you can contact Team Nicole to reveal.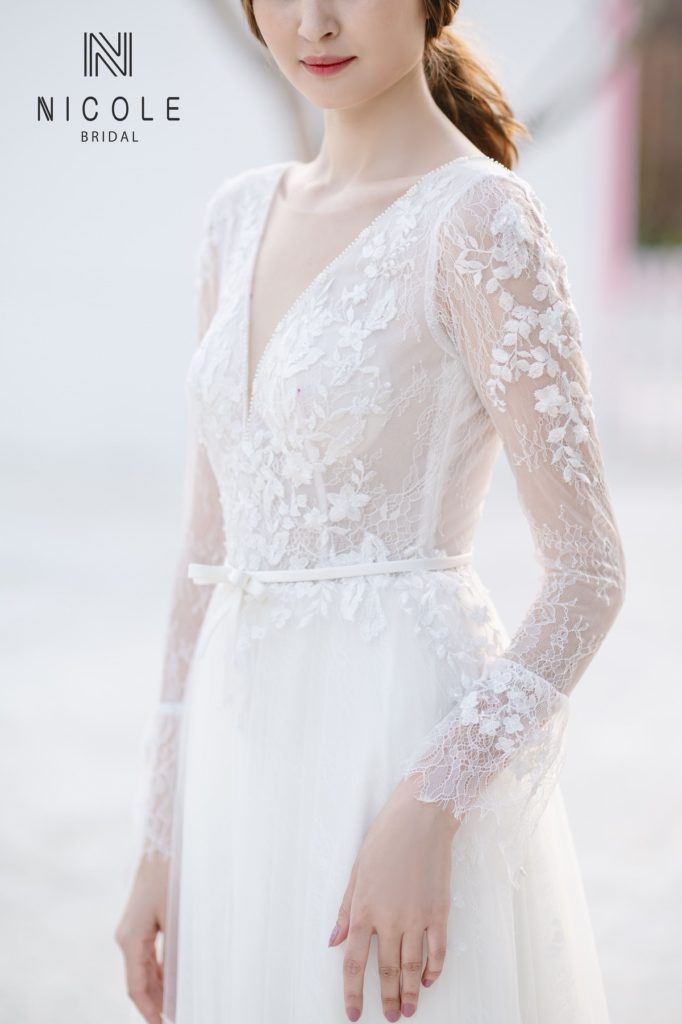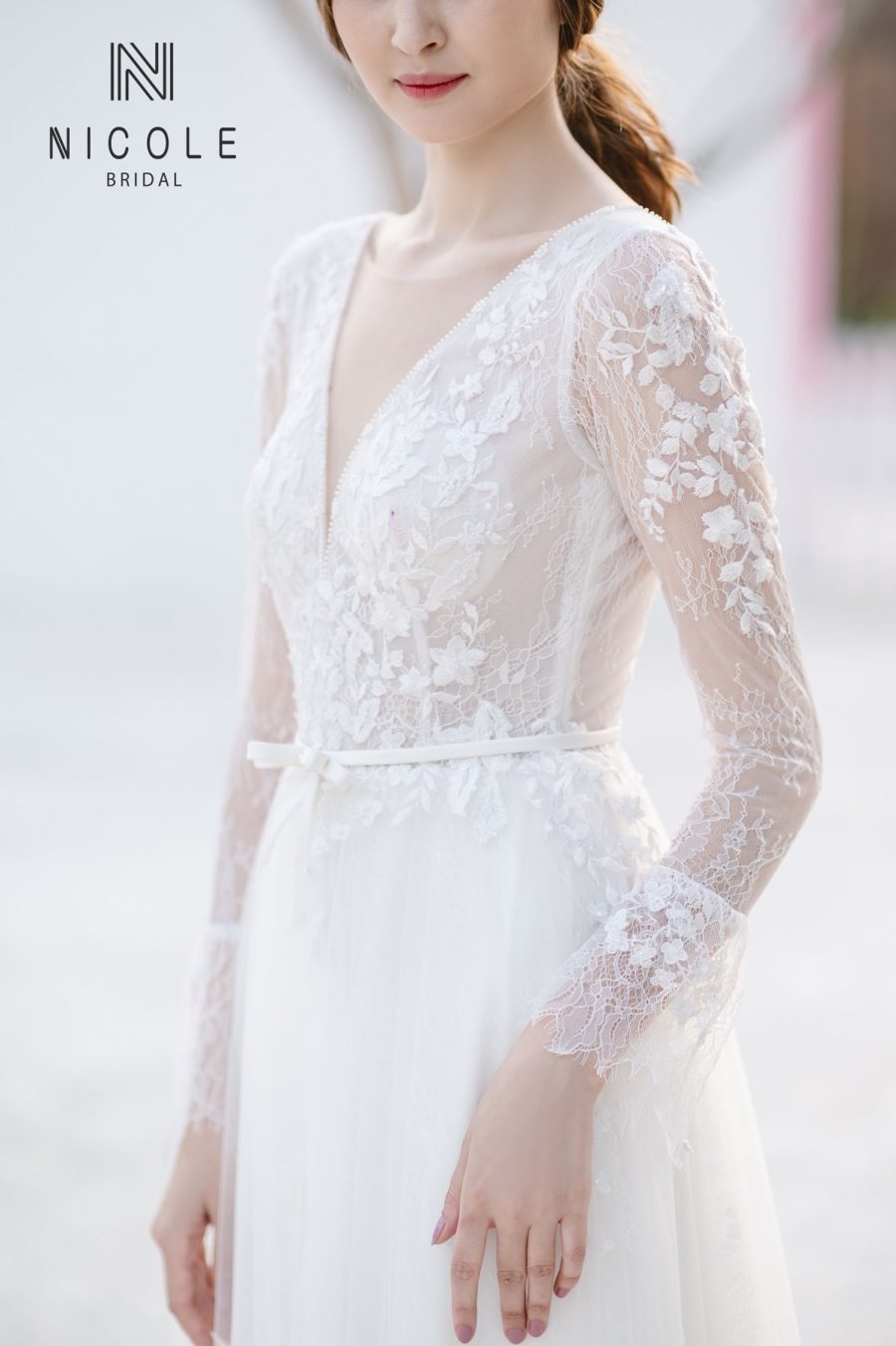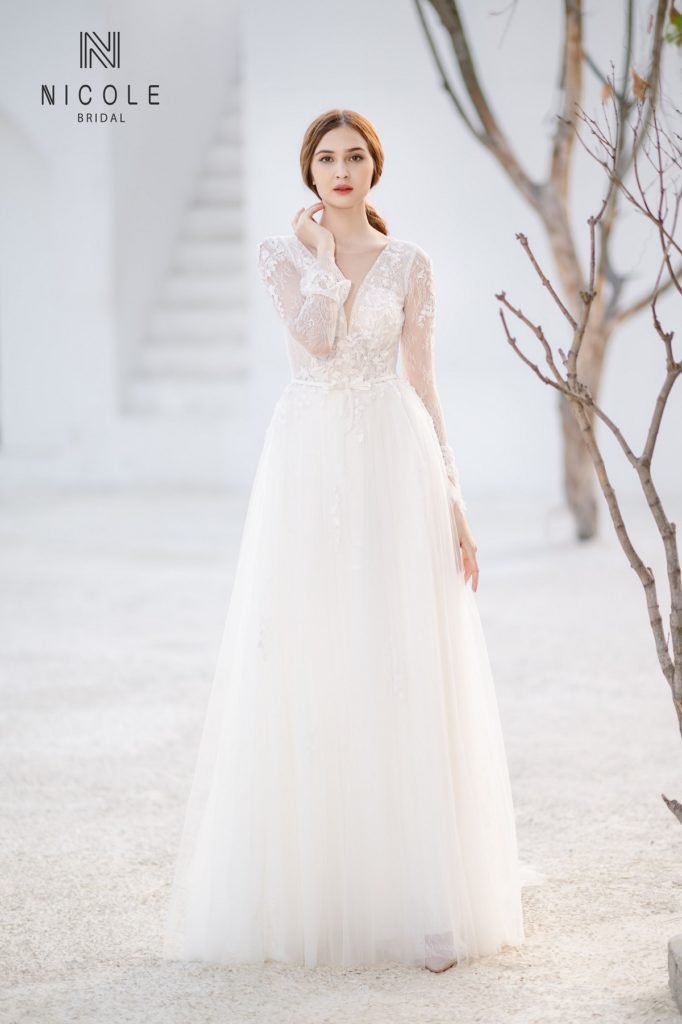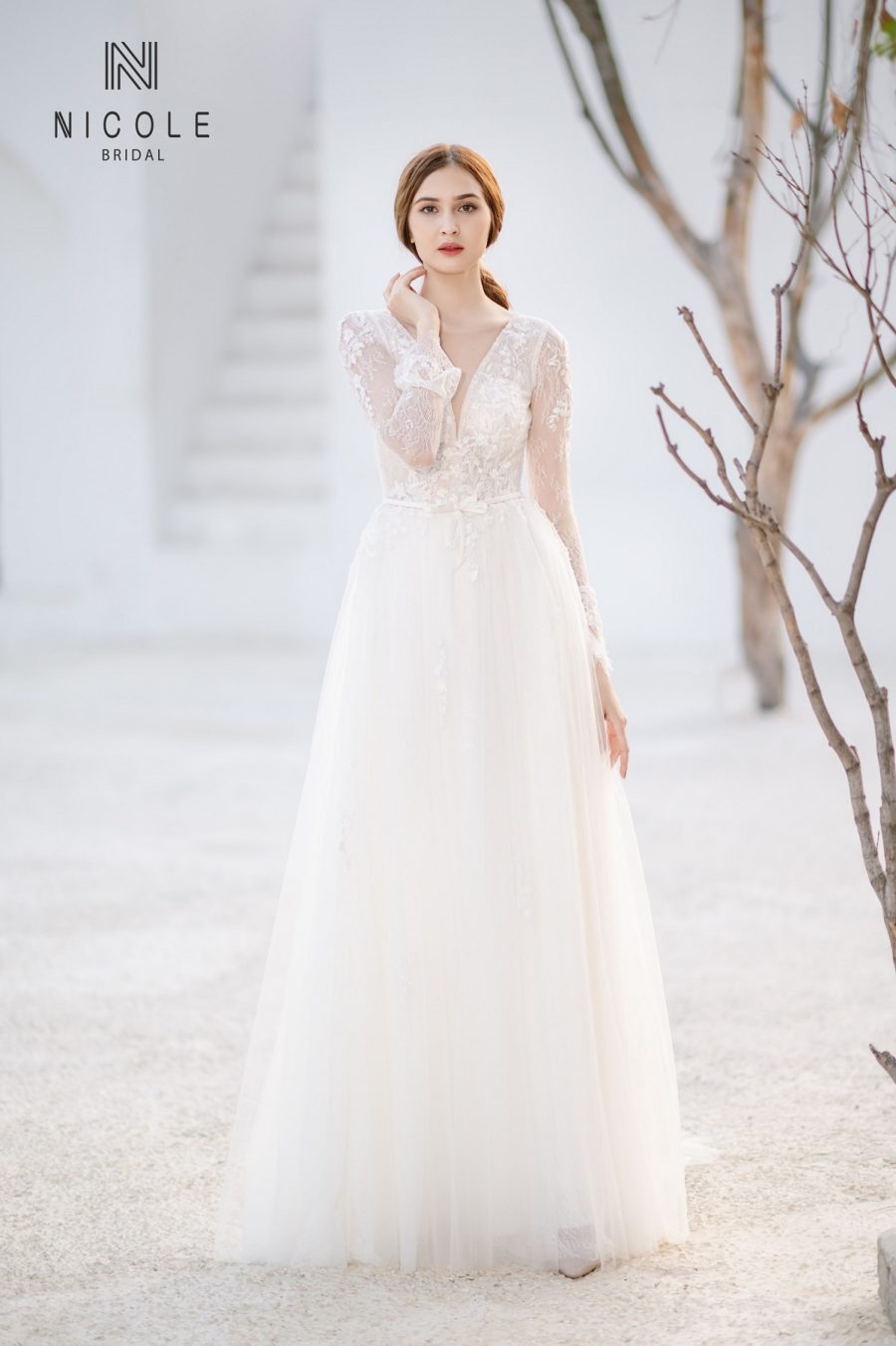 More images at: https://nicolebridal.vn/ao-cuoi/premium/aboli
3. PRINCESS WEDDING DRESS DIAMOND
Turned into a princess with pride and splendor with this Diamond wedding dress right away. The wedding dress uses high-quality glitter Tulle as a prominent background for delicate lace motifs and elaborate stitching.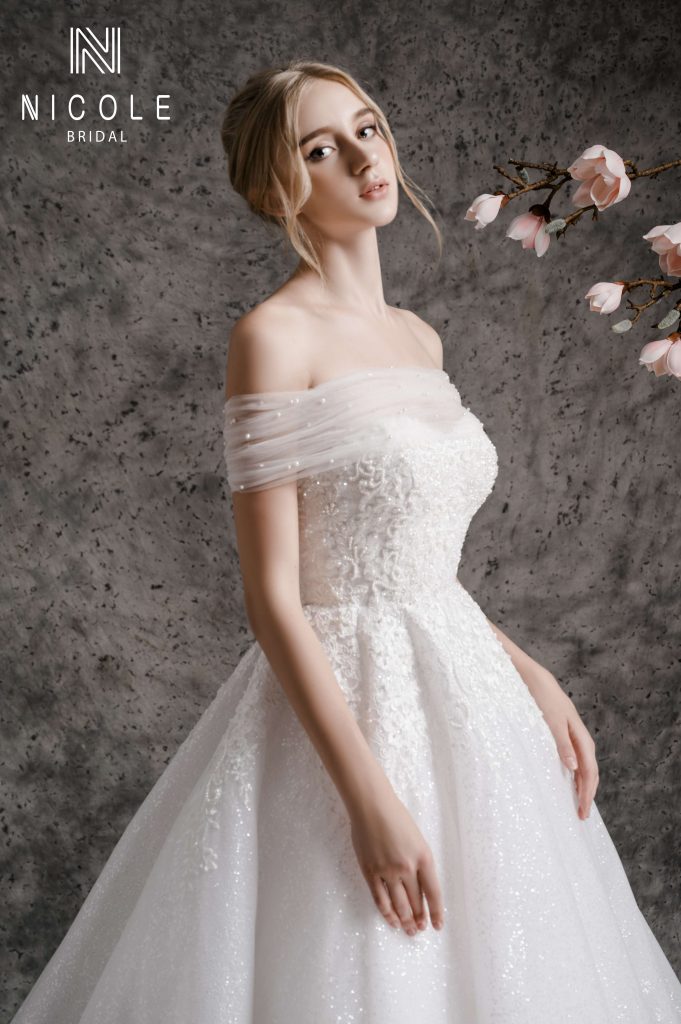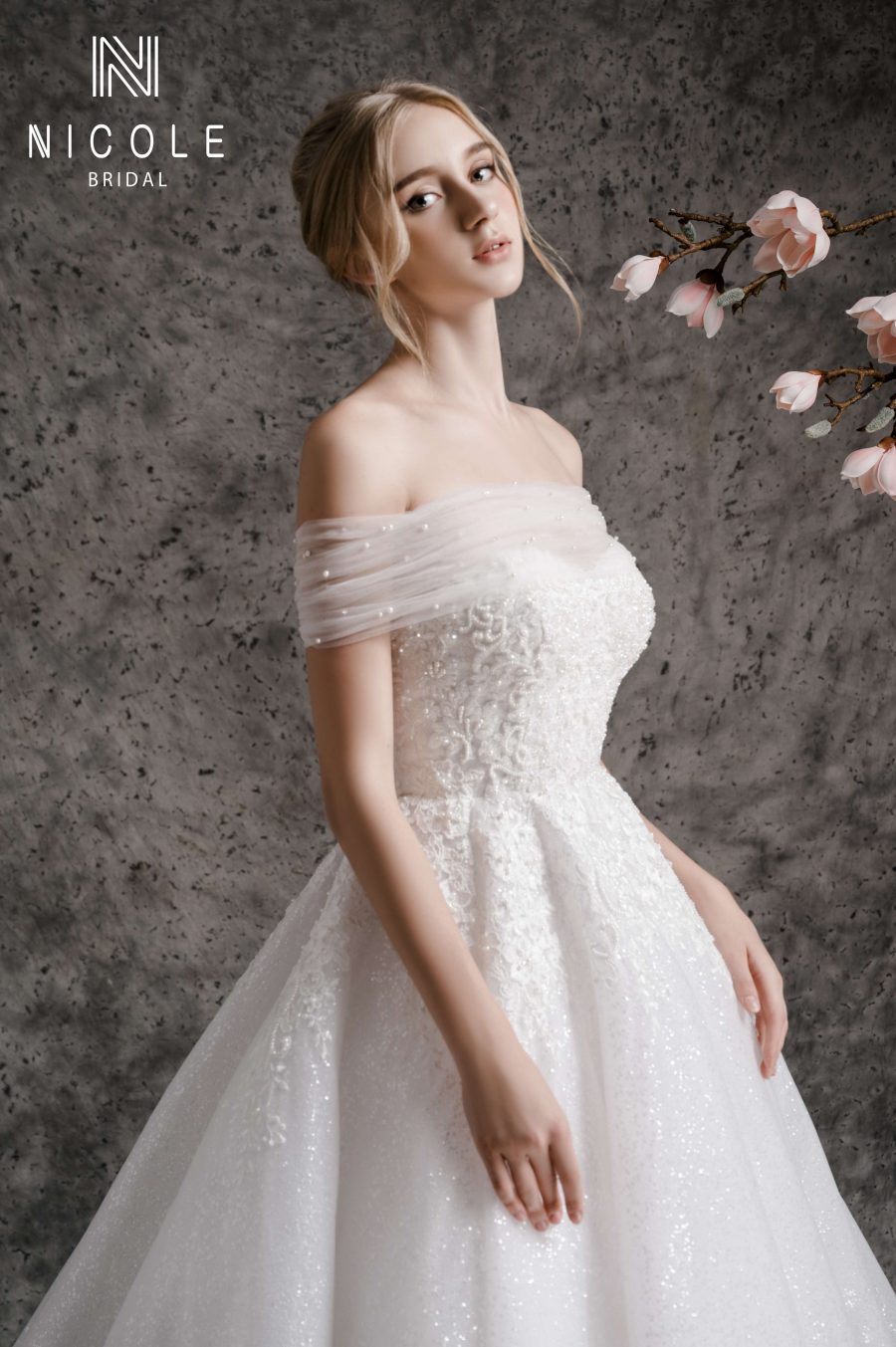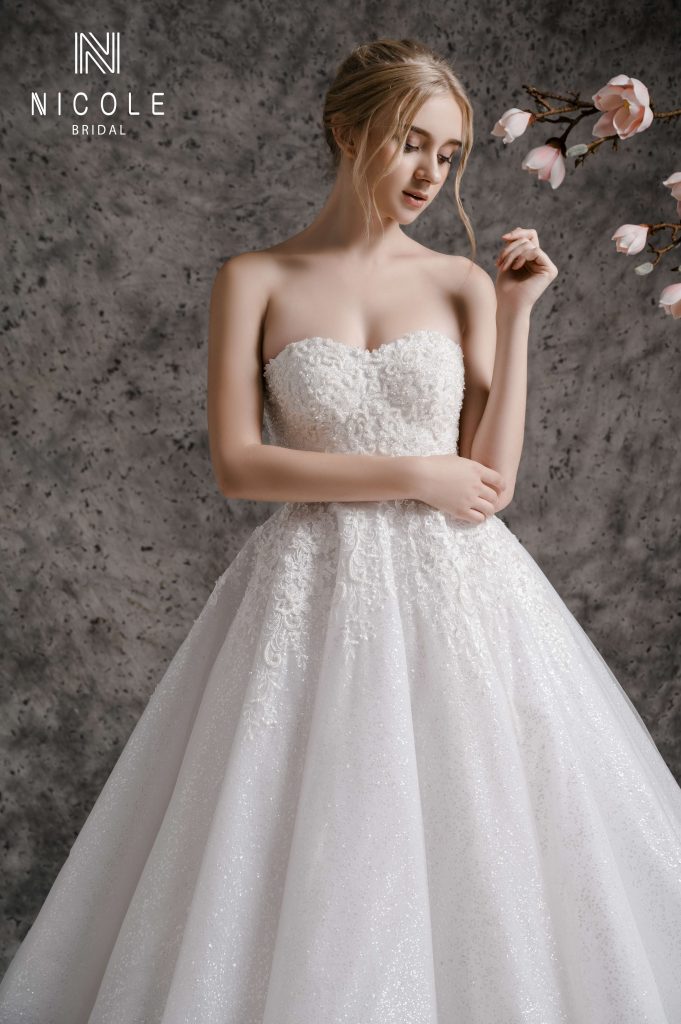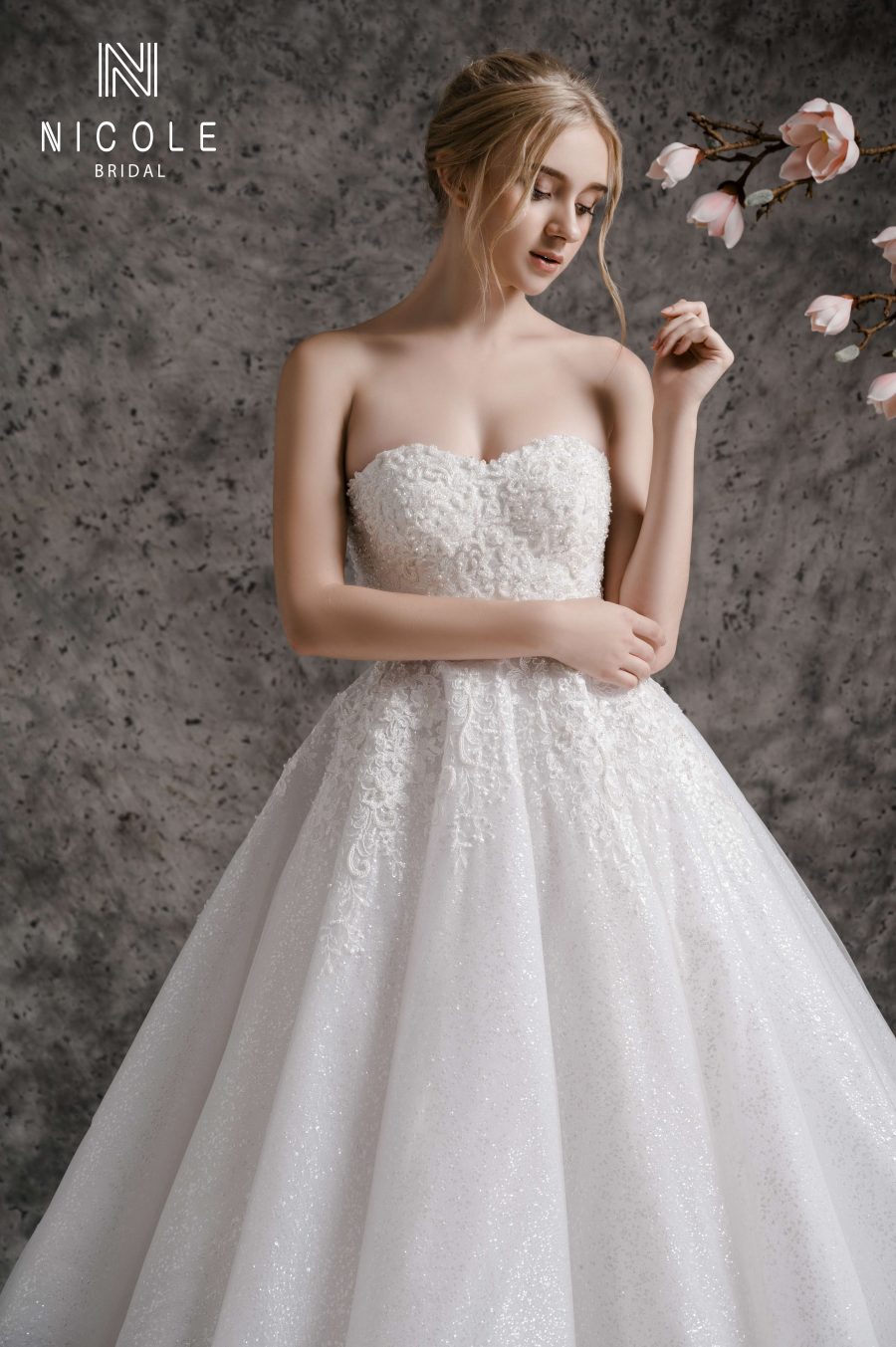 More Images at: https://nicolebridal.vn/ao-cuoi/premium/gemma/
4. A-LINE WEDDING DRESS GEMMA
A soft A-shaped wedding dress with straight across design and sweet chiffon sleeves are suitable for brides who love gentle yet delicate style.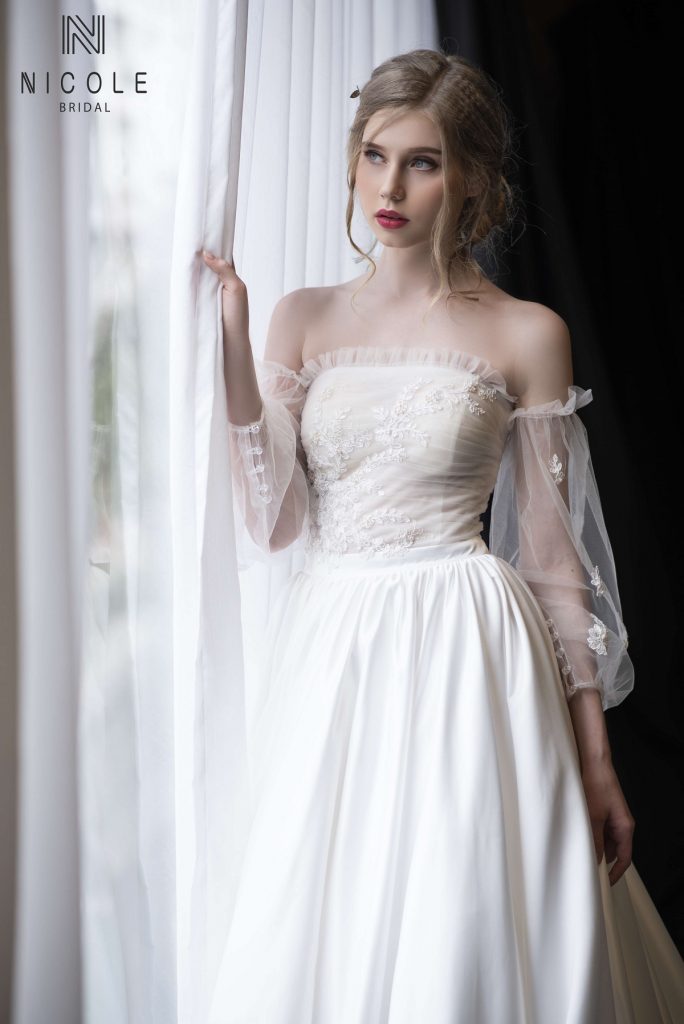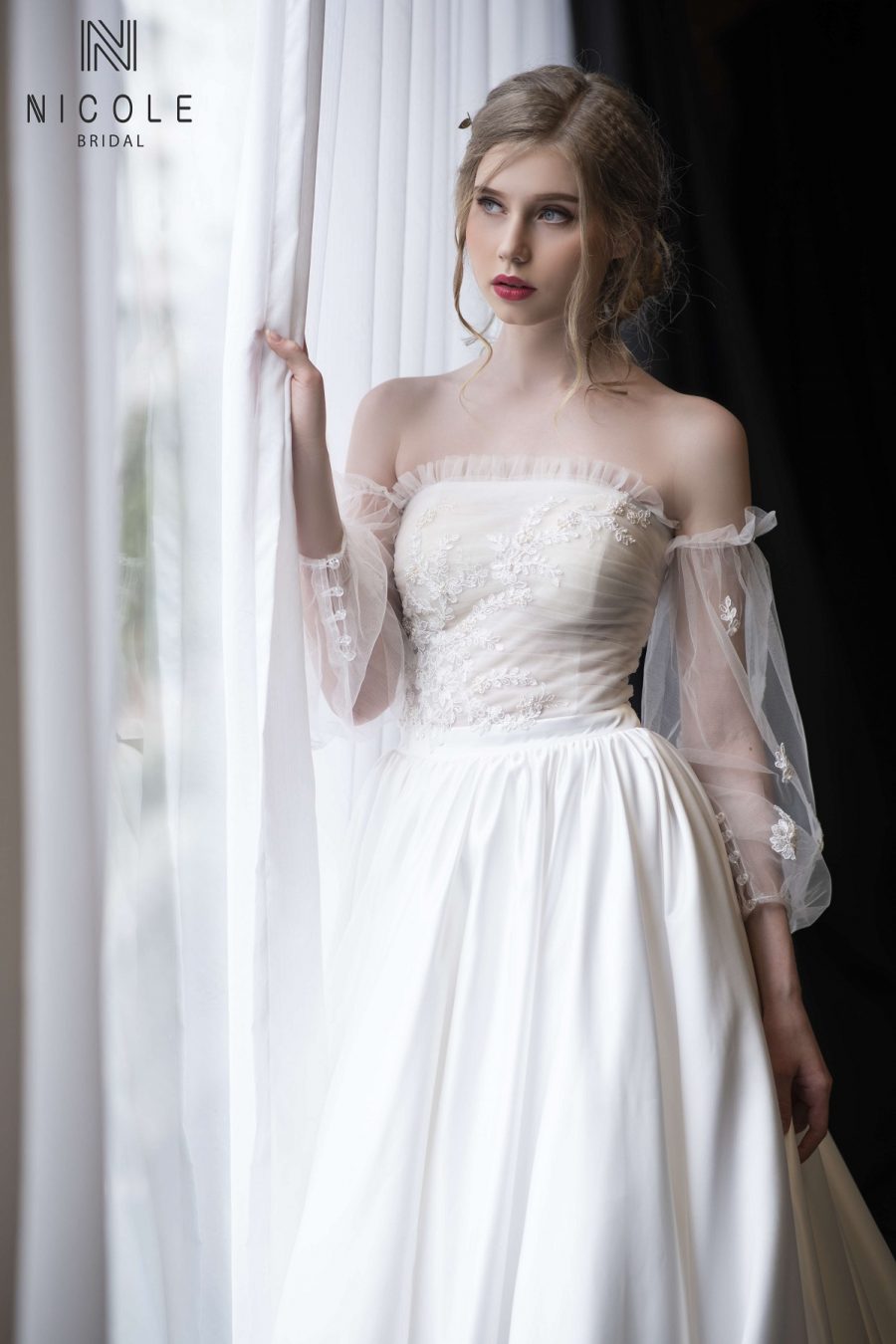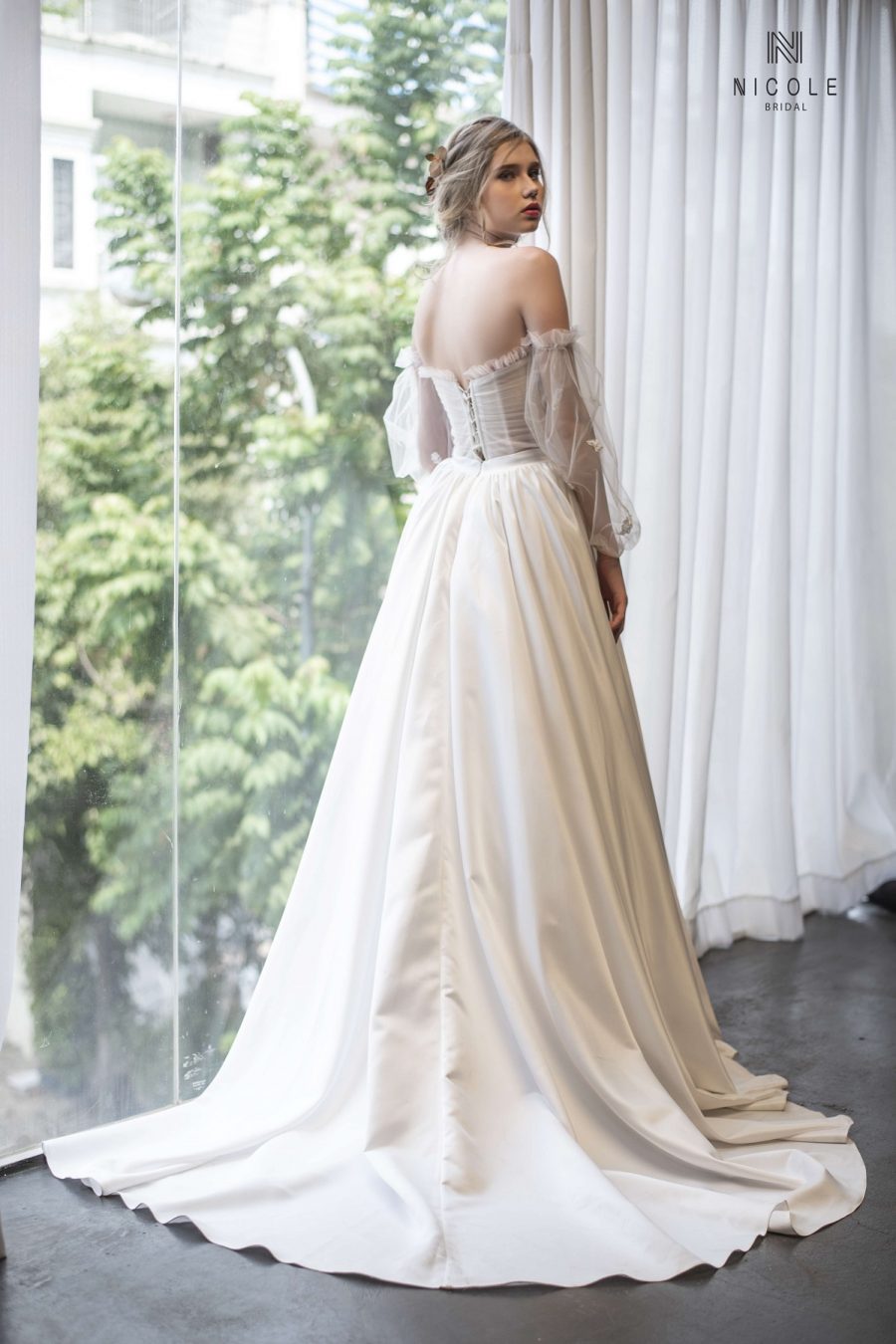 More images at: https://nicolebridal.vn/ao-cuoi/premium/gemma/
FOR MORE BEAUTIFUL WEDDING DRESSES IN 2020-2021
Moreover, if you have no idea about your most beautiful wedding dress. Don't hesitate to contact us for more information and consultation => Set an Appointment